Such a beautiful short and concise shabad that highlights the importance of regular Amrit Vela. With Guru Ji's Blessings, myself and many other lost and wandering souls that i know personally have been gently guided by Guru Ji back onto the correct path and nothing has helped more in cleansing our minds than doing regular Amrit Vela.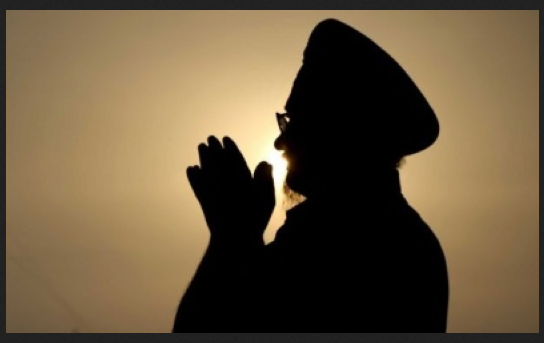 I hope this Shabad and Many other shabads will inspire others to do it regularly...
once your mind single pointedly attaches to the shabad you utter...i pray Guru Ji blesses you all with the sight and sound of the inner shabad which vibrates within us all, and True lasting cleansing can take place.
God Bless all.
please feel free to post other shabads portraying the importance of this most amazing part of the day which sets us up perfectly to live better and purer and helpful lives throughout the rest of the day.
Please do not post if you want proof of this, or disagree with Amrit Vela. this is not a thread for discussion of whether something is True or Not...it is to inspire those that are thinking of putting it into practice and immersing themselves in the shabad.
Waheguru is True...Ask to See it for yourselves...focus on doing this...do your ardaas to Waheguru, and Let him take you on this wonderful journey of which i have only just skimmed the surface of..
taste, and then inspire others to taste also...
this Shabad is by Bhatt Mathuraa in Svaiyay Mehl 5 on Pannaa 1404
n
i
ramal n
aa
m s
u
dhh
aa
parap
oo
ran sabadh thara(n)g pragatt
i
th dh
i
n
aa
gar ||
The Immaculate, Sacred Pool of the Guru is overflowing with the waves of the Shabad, radiantly revealed in the early hours before the dawn.

geh
i
r ga(n)bh
ee
r athh
aa
h ath badd s
u
bhar sadh
aa
sabh b
i
dhh rathan
aa
gar ||
He is Deep and Profound, Unfathomable and utterly Great, eternally overflowing with all sorts of jewels.
sa(n)th mar
aa
l kareh
i
ka(n)th
oo
hal th
i
n jam thr
aa
s m
i
tt
i
ou dh
u
kh k
aa
gar ||
The Saint-swans celebrate; their fear of death is erased, along with the accounts of their pain.
kalaj
u
g dh
u
rath dh
oo
r karab
ae
ko dharasan g
u
r
oo
sagal s
u
kh s
aa
gar ||4||
In this Dark Age of Kali Yuga, the sins are taken away; the Blessed Vision of the Guru's Darshan is the Ocean of all peace and comfort. ||4||
Last edited by a moderator: