What I Have Learned From 1984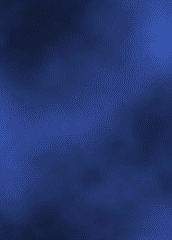 ​
For those who don't know me, a brief introduction. I am now a 58 year old Internet addict, writer and budding artist, of sorts. Twenty- six years ago, there was no Internet, I wrote occasionally and my artwork was primarily tie-dying my husband's turbans. The events in India radically changed my life.
My husband, my son and I were visiting there from Canada in the spring and summer into the autumn of 1984. We were "questioned" by the Punjab police in Amritsar during the time of the Bluestar Massacre. They stopped when the word came down from some higher-up to leave the Canadians alone. Of the three of us, I got either the best or worst of it there, depending on how you look at it.
As it turned out, we were in Delhi when Mrs. Gandhi was executed. We were attacked. We fought. We killed, contrary to the propaganda I have read that no Hindus were killed during the Delhi Pogrom. My two men, along with two brothers and two cousins, achieved shaheedi. I survived. Who got the best or worst of it depends on how you look at it. I and my sister Suni and my mother-in-law Vini, have written what happened in detail. Links to all the posts can be found in the blog,
The Road To Khalistan
. I do not want to retell it all here; my purpose here is different.
After 26 years, I think it is time for us to start thinking about what we have learned - or should have learned - from this whole experience. I have a tendency to be personal, a tendency that I will indulge here. I will write what I, Harinder Kaur, called Mai, have learned. I first want to make one thing very clear. I miss my men. I have missed them now for nearly 26 years. It has taken a long time, but I have come to the realisation that, if I grieve, I do not grieve for them. They are fine. They achieved shaheedi in righteous battle. I miss them, but I cannot wish that it happened otherwise. What kind of person would I be to want to deny them the best of all possible deaths? They lived and died "with [their] hearts striving upward." They played the game of life and won. They reached that "far, unattainable sky."
My greatest regret is that it was the Hukam of Vaheguru that I not share that honour. Which brings me to the most important idea, the Hukam of Vaheguru.
The knowledge that whatever happens is the Hukam of Vaheguru is what has sustained me, brought me through everything. Everything is perfect. Everything happens exactly the way it needs to. I admit that is often hard to see and, sometimes, hard to remember, and sometimes, even harder to accept. Akaal Purakh doesn't share with me all the reasons for these things. In fact, It doesn't share with me the reasons at all. It has to be enough for me to know that the reasons exist and I can usually find some of them if I look hard enough. I know that others interpret the Hukam of Vaheguru differently. More power to them! This is what it means to me, my interpretation based on my own experiences.
For me, very bad things are usually learning experiences, unless I refuse to learn. (I am sometimes stubborn. After all, I
am
half Punjabi.) I hardly recognise the young woman I was on 31 October 1984, even less the person I was on 5 June 1984. She was a sweet young thing who had lived an enchanted, wonderful life. She was happy and pretty and mostly carefree, a good mother, a loving wife, a devout aspiring Khalsa. She had it all. But she lacked depth. As he lay dying, in our last conversation, I asked Mani, my husband, "Has it all been worth it?" He laughed. Honestly, he laughed. "Yes, hell, yes!" He was right. We had lived a life most people would never have dreamed possible. A great chardi kala life. And in a few hours, it was irrevocably destroyed. It was not easy to adjust.
So how did I do it? One of the unadvertised gifts that Guru Gobind Singh ji gives his kids at Amrit is an infinite well of chardi kala. I admit that sometimes it gets hidden, but it's always there. Even if the kid breaks their Khalsa vows, it is still there. Chardi kala is the most distinctively Sikh of all virtues. It is a natural outcome of knowing that, contrary to appearances, all is as it should be. I know, I know. I have to keep reminding myself of this. I know from my own experience that this works.
So those are the two main things I have learned personally from the 1984 experience. Hukam of Vaheguru and chardi kala. If I were not to live in chardi kala, acknowledging the Hukam of Vaheguru, my life would be a betrayal of the sacrifice of these two Gursikhs, my husband and my son, and worse, would be a waste of the life left to me here on earth.
One thing more. I also learned that being a Sikh is the most important thing in my life, in fact, my whole life summarised in one word. Sikh.
I had intended to also talk about what we as the Panth have learned, but this is getting too long. Perhaps I'll write that in October/November.
If you like the Bluestar Massacre widget and would like to add it to your blog or website, the html can be grabbed at
Bluestar Massacre Widget.
Last edited by a moderator: