First of all , the decision to strike was inevitable because the Jaish e Mohammed was going to terror bomb again after the Pulwama attack .
Our intelligence agents from RAW had found out that the JEM had shifted many terrorists from their launch pads along LOC to balakot in Pakistan . Here they were in a training camp cum resort with firing range for practicing and swimming pool as well . Head of this camp was Azhar Yusuf , who was brother in law of JEM chief Masood Azhar.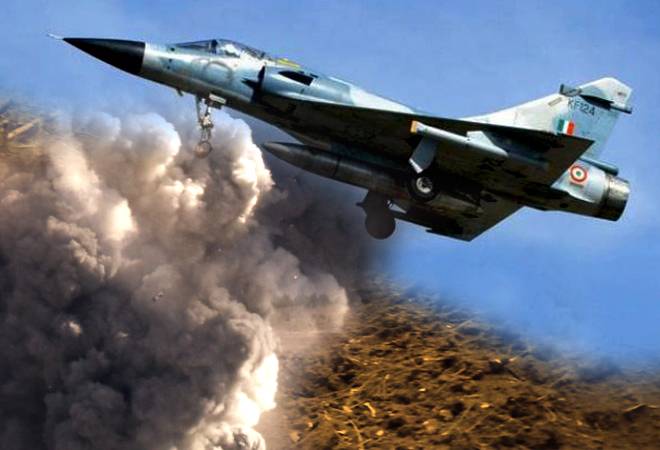 Our 12 french built mirage 2000 jets took off from their main base of Gwalior in central India rather than any forward base in order to surprise . If they had been shifted to forward base then ISI spies would have conveyed the info to Pakistan . After the mirages took off they underwent mid air refuelling from 2 Russian built Ilyushin 78 air tankers which had flown in from Agra .
As the mirages moved towards Pakistan they were joined by some Sukhoi 30 MKI air dominance fighters from Bareilly and halwara air bases , whose task was to protect them from air attack . The whole formation crossed the LOC and then into Pakistan itself . Additional sukhois were flying along the LOC in case an air battle broke out . Indeed some Pakistani fighter jets were directed towards the formation but went back and did not attack because they were Chinese tech inferior jf 17 fighters unable to match our fighters .
All this was happening around 3 am in dead of night . At 3 .27 am the mirages released their payload on the target . It consisted of Israeli built spice 2000 laser guided bombs . The laser designator paints the target with a beam of laser and the bomb then rides along the beam to smash into the target . Also some Israeli built AGM 142 ( Popeye 2 ) missiles were fired from a distance of 60 to 80 km . The destruction was complete and at least 300 jehadis were killed . Some camps near LOC were hit too . They had been identified by Israeli built heron drones by aerial surveillance .
The balakot camp was spread over 6 acres , so 6 big 1000 kg bombs were used . It is 64 km from abottabad where Osama bin Laden was killed . The havoc rose nearby villagers from their sleep according to BBC Urdu , which took interviews of the villagers . The villagers thought that some earthquake was shaking them out of their sleep . The Indian fighter jets returned to their bases by 4 am . The IAF was using Phalcon AWACS and another mini AWACS to track enemy fighters . AWACS is plane with huge 400 km range radar that detects enemy fighters and transfers that info to our fighters by data link . The AWACS flew from Bhatinda air base .
This is the first air attack by a nuclear power on the territory of another nuclear power . So it is a record of sorts . Jai Hind !!