ੴ / Ik▫oa'nkār
Writer
SPNer
Perhaps worth noting that all work done many centuries after Sri Guru Granth Sahib Ji was composed are our attempts and of some esteemed scholars like Prof. Sahib Singh ji and others. Languages change with times so we need to keep ourselves in tune to the message versus get stuck in comparing who is best at defining what grammatical rules or books our Guru ji's or older Bhagats like Kabir ji used in their compositions or not.
Let us not get carried away and lose sight that it is Sri Guru Granth Sahib Ji that we are trying to understand as written and as Guru ji wanted us to read and understand it. Sri Guru Granth Sahib Ji is not written for any elite even though the learned one's can help in making it more right to understand and easy to understand.
The following quick references for Punjabi Grammar including Prof. Sahib Singh ji's Vyakaran,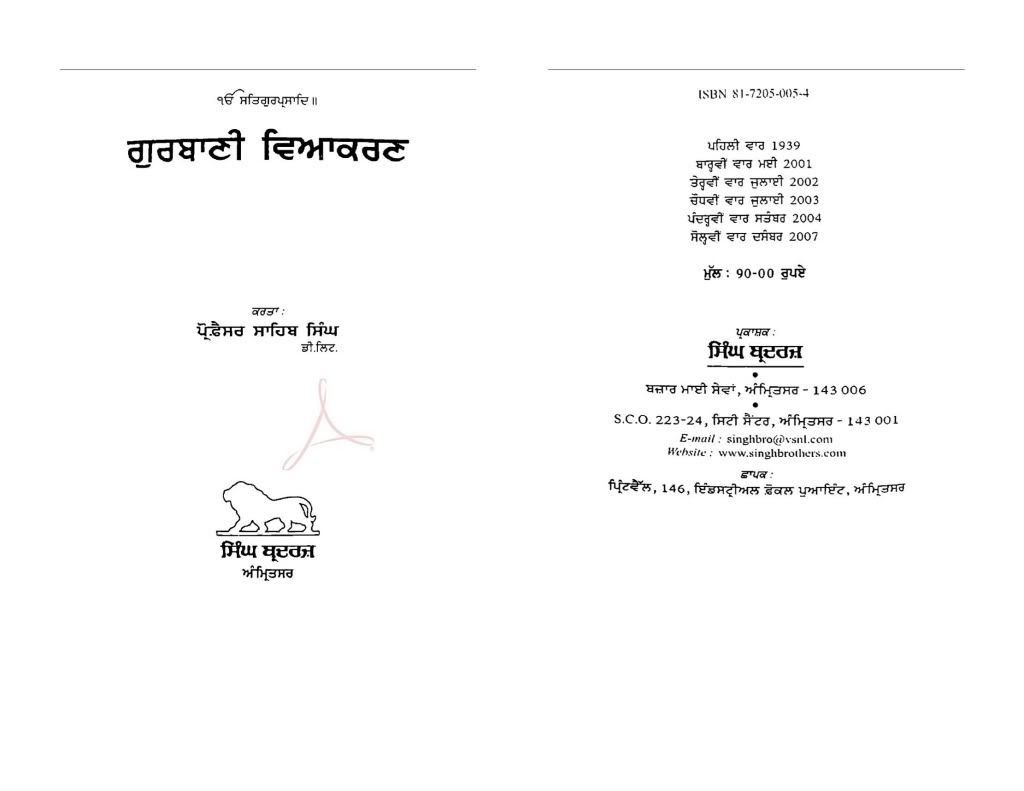 I have uploaded the book in side-by-side two facing pages format per the URL below,
http://s802.photobucket.com/albums/yy301/Happy2iam/Gurbani Vyakaran/
General Punjabi Grammar for all to find help in perhaps can be also of great use as follows,
http://punjabi.aglsoft.com/punjabi/learngrammar/
It will be great to learn by quoting complete sabads and then having a discourse. Just a suggestion.
Let us go.
Sat Sri Akal.
PS
:
I believe it is important to note that there are not different Grammars for Punjabi and Gurbani. The differences of note could only be observed, if such exist, due to the writings in Sri Guru Granth Sahib Ji being almost 600+ years old (Kabir ji) versus the Punjabi in the days of Guru ji's (500 years ago) and Punjabi of today. First and foremost it should be all considered Punjabi but of different times.
Last edited: