In this episode we are joined by the legendary Professor (Dr.) Rajkumar Hans (erstwhile Professor of History-Maharaja Sayajirao University of Baroda, Gujrat) in discussing: 'Lost Voices-Sikh History Through Dalit Literature.'
The so-called inferior castes were given a dignified lease on life by the Sikh Gurus. This is not our premise, but the respected Professor's who is a global authority in his field. Listen to find out about the spectacular epic of Bhai Jaita; the insightful verses of Daya Singh Arif; the sword-like pen of Sadhu Wazir Singh and the potent words of the legendary Giani Ditt Singh.
Truly we have fallen to unspeakable depths that we have separated our Dalit brothers from their love of liberty, from their love of Gurmat. We hold events apologizing for a Baba's death at the hands of Lahore Darbar forces and what not. But has anyone considered tendering an apology for the assassination of Bhai Bir Singh Rangreta? Listen and rediscover your heritage.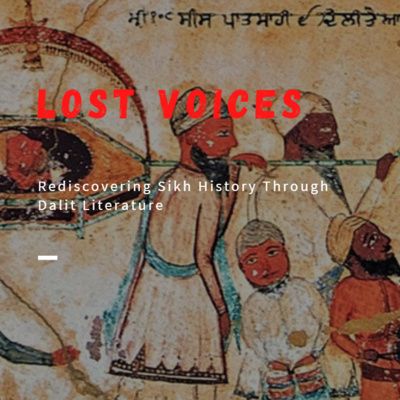 We are joined by special guest Dr. Rajkumar Hans (former Professor of History-Maharaja Sayajirao University of Baroda) who rediscovered the Sri Gur Katha of Bhai Jaita (Jivan Singh) Shahid and restored it in the Sikh psyche. We discuss the contribution of the alleged inferior castes to the world...

anchor.fm