Event on Sikh ways of life in the US to have several such champions
AMRITSAR: He is a political cartoonist, but on occasions, he transforms into 'Sikh Captain America', a costumed soldier with a traditional head wrap who fights bigotry and champions cultural understanding through public appearances and talks.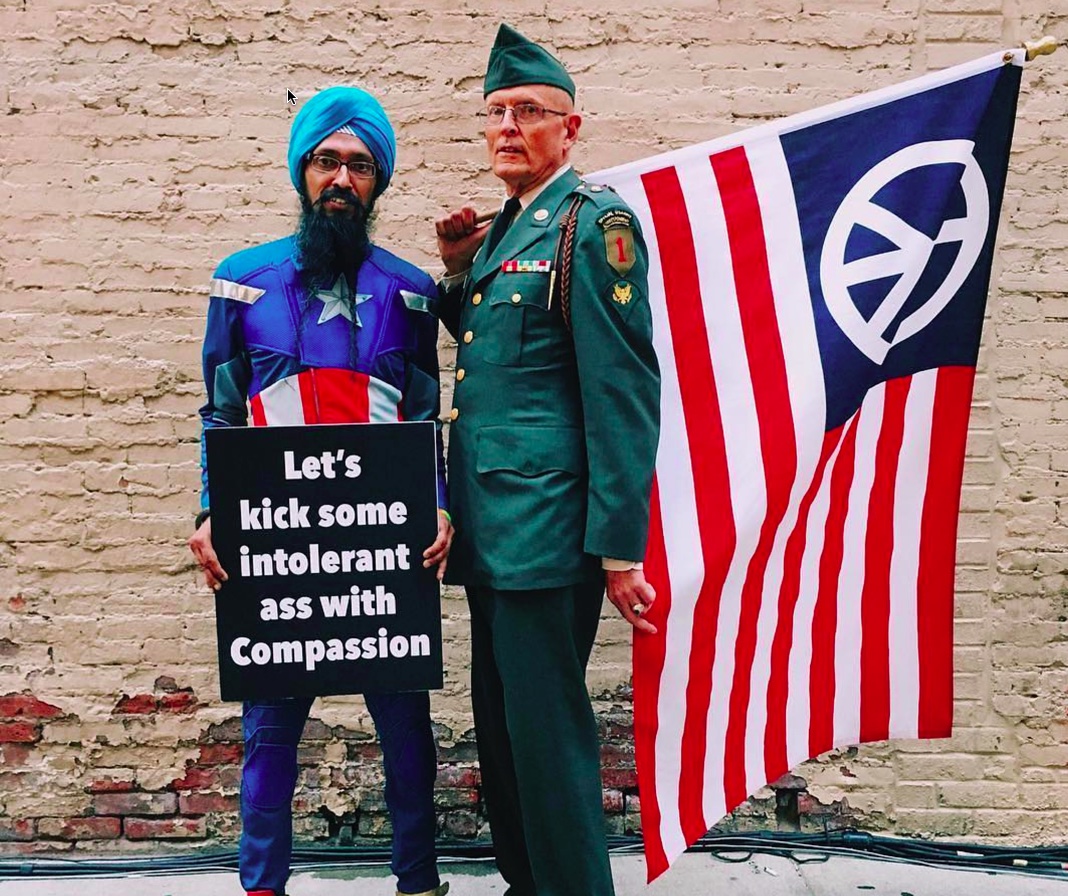 Founder and president of Guru Harkrishan Institute of Sikh Studies (GHISS) Gurdeep Singh said that for a living too, Vishavjit Singh makes political cartoons that capture the frustration, heartache and aspirations of Sikhs in the US.
Vishavjit will be one among other speakers attending the 'Sikh Youth Gurmat Camp' scheduled to be held in Mary land, US, from July 30 to August 6. "This Sikh cartoonist is challenging racial intolerance by strutting around New York City in the red, white and blue uniform of Marvel comic book and movie hero 'Captain America'," he said. "We have many renowned speakers attending the camp this year and there will be numerous workshops and seminars, along with a practice of the Sikh way of life providing a rare opportunity for youth and counselors to interact and learn from Gursikh role models," he added.
Those attending the event included: Leading keertaniyaa and a keertan teacher by profession Bhai Manjeet Singh of Glasgow; full-time performer and spoken word artist Sukhjit Kaur Khalsa from Melbourne; Gursikh entrepreneur from Toronto, Canada, Suneet Singh Tuli; first Sikh in nearly 30 years allowed to serve in the US Army with kesh Major Kamaljit Singh Kalsi; Gatka Master Jaspreet Singh of California.
Gurdeep said the camp was for youth of age 6 to 19 years. "It is an endeavour to expose the Sikh youth of the western world to the principles and values of Sikhism. It is an attempt to create an environment and provide a glimpse of the Sikh way of life," he added.
The founder of GHISS, established in Maryland in 1995, said that the camp would include activities like kirtan, tabla, and String Instruments classes, Gatka training, daily kirtan diwans, organized seminars, discussions, sports, various competitions, and other activities.