Helping eliminate food insecurity in the Washington D.C. metro area through our Free Meal Service, and fulfilling a higher purpose of serving humanity. Is that a food truck in Columbia Heights? Yes, it is! But, it is not selling anything at all.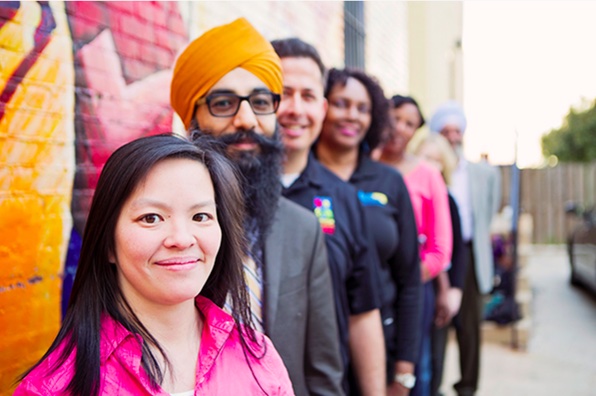 SevaTruck
is a registered 501(c)3 non-profit organization established in December 2015 and represents the first food truck in the D.C. metro region that is exclusively dedicated to serving free meals to the community. With a mission to combat hunger, serve humanity, and build unity, SevaTruck's ability to be mobile and agile in serving hot food where and when it is needed enables it to supplement the metro region's many brick and mortar food banks.
The Need
The United States Department of Agriculture (USDA) defines
food insecurity
as having limited or uncertain access to adequate food. Although food is one of the three basic essentials required by all of humanity, too many individuals are suffering from the debilitating effects of hunger, especially in the nation's capital.
The Work
To help combat food insecurity in the Washington, D.C. metro area, SevaTruck has focused its operations towards two targeted audiences – children and veterans. In this regard, we have partnered with the Latin American Youth Center, a D.C. based center that provides a host of services and support to over 4000 underprivileged youth annually, and the US Vets, an organization that operates an 85 bed facility for homeless veterans. By using our mobile food truck operation, SevaTruck can serve hot, nutritious meals to members of these organizations when and where needed.
To support this vital initiative, we actively recruit volunteers and form partnerships with local area food banks, shelters and food assistance programs. Visit our
Volunteer
and
Partners
pages for more information.
The Mission