Night club bouncer to Langar icon in UK
Once a night club bouncer, Randhir Singh Heer he is a local icon in Birmingham today after banking and financial services major TSB picked him as Pride of Birmingham and his portrait was unveiled at the Birmingham City Centre. He has already been nominated for the Pride of Britain Awards for starting Midland Langar Sewa Society , which serves free food to needy and hungry in different parts of UK.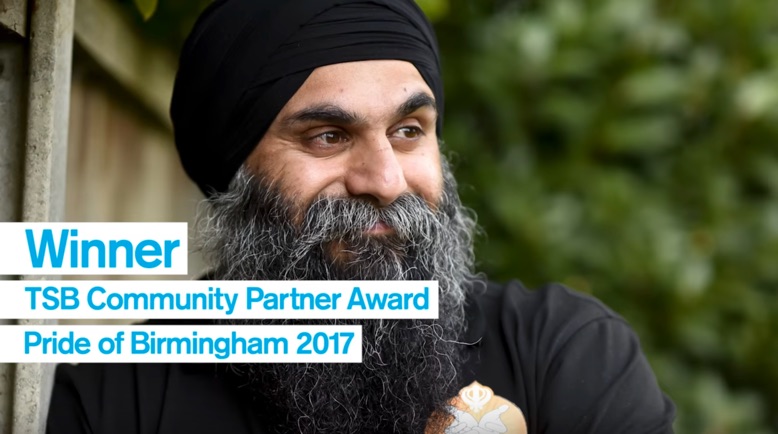 Heer's portrait with his message, "People helping people is something which spans every culture and every tradition", has now become an attraction at the Birmingham City Centre. "I was a bouncer in a night club. I was clean shaven and would often have liquor also. But in 2013, I returned to my Sikh roots.I stopped having liquor and cutting hair, but also felt a transformation in me and started frequenting the gurudwaras to serve there," he told. Born in UK, Heer said his grandfather Shingaera Singh Heer reached UK from Halluwal village of Hoshiarpur in 1952 and his father Ajit Singh reached there in 1965.
"My grandfather was among the founders of Guru Nanak Sikh Temple Walsall.Though langar was served in gurdwaras but I thought that it should be taken out to the needy. My idea was that apart from practicing and perpetuating the 500 years old Sikh, tradition it would also help to raise awareness about Sikhs and their faith," Heer told TOI on phone from UK. Starting this project in October 2013 also has an Indian connection.
Heer volunteered to do aid work in Uttrakhand after devastating floods hit the state in 2013. "I was there as volunteer of Khalsa Aid West Midlands team and once there I teamed up with Ravi Gill from Bedford, who also was a volunteer of KA, and was with him for over two weeks.
During discussions with him idea came up and as soon as I got back I called my childhood friend Parmjit Singh aka Parma who at the time had severe alcohol and health issues, I asked him to get involved in something positive as this would help him in some way and maybe save his life. Four months later in October both of us started MLSS," he said.
From a chronic alcoholic he became a perfectly health man and joys returned in his and his family's life.
"We were already working on this project, but this donation would help to realize the dream very early . The Guru Nanak Langar Bus would go in entire UK to serve food wherever required," he said.