Prime Minister John Key says he is sympathetic to the Sikh community's push for an exemption to Civil Aviation rules to allow them to carry their ceremonial daggers, known as a kirpan, on flights.
Mr Key says members of the Sikh community approached him in Takanini last Sunday about the issue.
And it's received wider attention after reports that a group of Sikh cricket fans were barred from entering Eden Park to watch India play Zimbabwe in their Cricket World Cup qualifying match because the men were carrying the kirpan, which the International Cricket Council (ICC) considers a weapon.
In the Sikh religion, followers are required to carry the daggers along with other items of religious significance as a demonstration of their faith.
http://tvnz.co.nz/national-news/key-sympathetic-sikhs-carrying-ceremonial-daggers-planes-video-6256451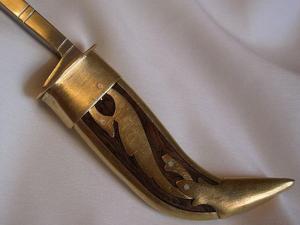 Mr Key says the Government can't interfere in the ICC's rules around the Cricket World Cup.
"I understand why some people might make the argument they should be concerned.
"But my understanding of the kirpan is it's, for the most part, very small. It's a blunt instrument and, actually, if you want to make the case that someone could cause harm with that, they're probably much more likely to cause harm with anything else you could get at the grounds; including a wine bottle or anything else," Mr Key says.
But Mr Key has indicated there could be an investigation into whether exemptions could allow members of the Sikh community to carry the kirpan on flights in this country.
Asked if a similar exemption could be looked at in New Zealand, Mr Key said, "Yes we might look at it. Yes. I mean I'm sympathetic to the view."
"There's a process that they [the Sikh community] would have to go through. But I said to the Sikh community that we're not unsympathetic to the issue and we should look at it," he said.
Mr Key says other countries have legislated to allow the religious items to be carried on board aeroplanes: "I think the UK and Australia might have."