Preface : Harinder Singh Sikka, Producer.
The film 'Nanak Shah Fakir' is a dream that I saw by His grace. Guru Nanak was called Shah by the Hindus, Fakir by the Muslims (both titles considered to be the highest in the respective religions). Gurbani has thus, at many places, addressed the Guru Sahibb as 'Nanak Shah Fakir'. Guru Nanak is being portrayed through computer graphics, through a ray of light and that too only from the back. His face, even as a computer graphic, is not shown. We have therefore stuck to His teachings which have been extensively researched by us. Prof Amrit Basra (from Delhi University and Bhai Vir Singh Sadan) did a commendable job. The Guru's journey has thus been shown through the eyes of Bhai Mardana emphasising on the essence of 'Ik Oankar' (There is but One God). All His life, Guru Nanak remained apolitical, completely secular and kind to everyone, including the hardcore criminals like Wali Kandhari, Sajjan Thug, etc. He taught us, ordinary mortals, to 'Kirat Karo', 'Naam Juppo' and 'Wund Chhako', principles that are slipping away from our lives at a rapid pace. If we ourselves do not know much about Guru Nanak, we won't be able to teach our future generations what is rapidly getting sucked into the digital media.
Much is indeed written in books, but how many of us actually read them? Besides, a two-hour film will have a much larger impact on all His followers, comprising of Sindhis, Multanis, Punjabis, Americans, Europeans, etc., and of course Sikhs themselves, who are spread far and wide across the globe. No single person or religion owns the Guru, but the Guru stands by all, without caste, creed or religion whatsoever. It was again by God's grace that I did not have to borrow any money from people outside, even as this is a mega budget, international quality film. Nor shall any income coming from this gracious project come to my home. During the making of this very important film, we were not only able to witness miracles, we were also graciously allowed to record them on camera. We are therefore left deeply humbled and overwhelmed. At Cannes, we were received by an amazing number of people, all non-Sikhs, who were simply curious about Guru Nanak. When they learnt that it is by His blessings that no Sikh can ever be found begging on the streets, they became even more inquisitive. It's time the world knows more about the Guru's bani, through the shabads that were so beautifully composed by the legendary Uttam Singh ji in original raags and sung by Pt Jasraj and Bhai Nirmal Singh, using centuries-old musical instruments. It is my firm belief that whoever will listen carefully to the Guru's Aarti at Jagannath Puri and understand His message, which was shot with the help of hundreds of devotees, shall not only be blessed, but shall also also physically feel blessed. It's yet a miracle that the best known Academy award winners and humble souls in AR Rahman, Resul Pookutty as also the Finnish master Tuomas Kantelinen, have provided the soulful background score and sound. May I request the Guru's sangat to not hesitate in asking questions and also help us create awareness amongst the masses. Deep within, I am well aware that this film was written, produced and directed by the Lord for an ordinary, worthless person like me cannot make such an epic, the showreel of which has been deeply liked and appreciated by some of the best critics at Cannes and elsewhere. I am not allowed, as per my dream, to take even a penny from anyone. Therefore, may I humbly request and urge you all to not offer money, as many people have tried to, indeed with noble intent. But I shall indeed request you all to come up with suggestions, questions (if any) and ideas so that the message of Guru Nanak reaches every door step as well as our future generation. With warm wishes to all ...
Editorial:
Resul Pookutty, who beat Hollywood's master technicians to land an Oscar for sound-mixing six years ago -- for Slumdog Millionaire -- is ready to join an illustrious global club for faith-themed films this year. Pookutty arrived at the Cannes Film Festival on the first day to promote a new feature film on the life and teachings of Guru Nanak.Co-produced by the Oscar winner, Nanak Shah Fakir has been mentored by Pookutty's fellow Oscar awardee A.R. Rahman.
"This year, there are three films made internationally on spiritual figures and one of them is from our country," Pookutty says.
Russell Crowe-starring Noah and Son of God by Christopher Spencer have already set the box office on fire with their releases in March.
Nanak Shah Fakir is expected to hit the screens later this year.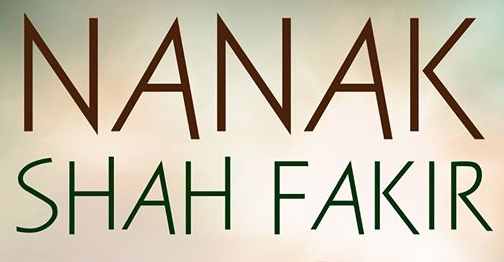 "I joined the film project after seeing 40 minutes of the footage," explains Pookutty about his involvement in the film.
"I was overwhelmed by the fact that the film's producer-director, Harinder Singh Sikka, had never even seen a film set before he ventured to make Nanak Shah Fakir," he adds.
After Pookutty decided to support the film, music composer Rahman followed suit.
The film's original music is by Finnish musician Tuomas Kantelinen, who composed music for The Legend of Hercules. Uttam Singh and Pandit Jasraj have sung for the film, which is in Hindi.
"The film tells the extraordinary story of Guru Nanak," says Pookutty, adding that he and the director came to Cannes so that the film gets a wider audience around the world.
Both Pookutty and the director are confident that the Cannes presence would help the film being selected for international festivals such as the Toronto International Film Festival in September.
For Delhi-based Harinder Singh, Toronto will be the ideal place for a world premiere because of the huge presence of Sikh-Canadians.
Pookutty, who has also done sound design for the film, insists that the film has a wider appeal "because it deals with a social subject rather than a spiritual one".
Computer graphics have been used to portray the character of Guru Nanak, whose face is never shown in the film.
Pookutty joined the film project after Harinder Singh came to him on a recommendation from former head of National Film Archives of India, P.K. Nair.
"I immediately understood the significance of a feature film on Guru Nanak today's time," Pookutty says.
"Especially when it is told through a Muslim fakir from Pakistan."
THE MAKING OF THE FILM
It's a biopic on the teachings of the first Sikh Guru, Guru Nanak Dev, tentatively titled, "Nanak Shah Fakir".
Since Guru Nanak cannot be represented figuratively, his philosophy has been drawn out through the life of Bhai Mardana, the first disciple and lifelong companion of the First Sikh master.
Playing Mardana is the critically acclaimed actor, Arif Zakaria, who first gained popularity with his award-winning role of a hermaphrodite in "Darmiyaan".
The film will be shot extensively in Chandigarh, Amritsar, Rajasthan, Leh, Ladakh and Mumbai.
Guru Nanak's birth place, Talwandi, now known as Nanakana Sahib (in Punjab, Pakistan), has been recreated at Mullanpur, near Chandigarh, for the shoot.
Busy on the set, Zakaria noted, "It is exciting to learn that the Guru was a visionary and a humanist whose universal message is relevant even today, as it was free of all bigotry."
He did not discount the fact that while preparing for the role the uncanny similarity between Sikhism and Islam unravelled for him.
Calling it as one of the most "challenging" roles of his career, Zakaria said the portrayal of Mardana called for great genius in acting.
"Bhai Mardana had begun sounding like Guru Nanak after some years since he was his constant escort. Hence, the character must have a high degree of serenity and poise," pointed out Zakaria, who is practising meditation to align his inner chaos into oneness with Mardana's persona. "The role requires stillness and radiance of demeanour, so I learnt meditation at a spiritual camp before shooting started."
Though this is a period film tracing the history of Guru Nanak in the 16th century, it exploits modern machinery to highlight its message.
Latest computer graphics, computer generated imagery ("CGI") for special effects, was used, which Zakaria describes as an attempt to "use more than technology to tell the story".
An integral part of Mardana, the musical instrument, Rabab, features eminently in the film. "I am learning to play the instrument. Since Guru Nanak's philosophy was so lyrical, music is pivotal to the script," the actor said.
Considering the universality of the Guru's beliefs, the film's release will have a national release. "We would like the world to know what bearing Nanak's thinking has in contemporary times," added Zakaria.
Last edited: