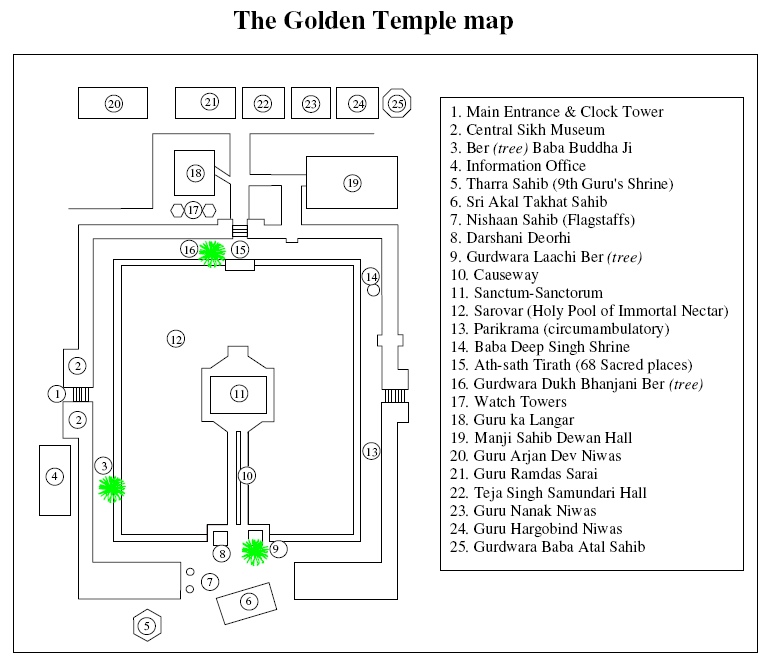 Last month I visited Darbar Sahib and waiting in the line for two hours to get inside main Darbar (point 11) just made me wonder, did our Guru really built it in this way.
Just go through the map look at the construction Santum (Darbar) marked as 11 built at the center of sarovar which hardly can accommodate 20-30 devotees.
Now look at the sarvoar marked as 12 which is made for 1000 devotees for Holy dip.
Isn't it indicating that Sikhi practiced is Ritualistic(Holy dips, Parikarma ,Matha Tekna to trees, etc) rather than reflection of Nanak Enlightened Philosophy .
I looked for
"Sikhi Sikhya Gur Vichar"- (Sikhi is the Learning and reflection of Enlightened Philosophy)
but what i found was mystical, esoteric, ritualistic practices.
SATNAM