There are many different attitudes to Sikhism on this forum, this is good in my opinion, as somewhere between the first voice and last voice lies the truth, so I would like to think that this forum stands for the truth, and at the very least stands for free speech.
The question then is, given all the opinions and voices, are all religions pointing to the same? Can a Sikh, a Hindu, a Christian, a Muslim, all sit down and find that they have a common objective? In my opinion, they cannot.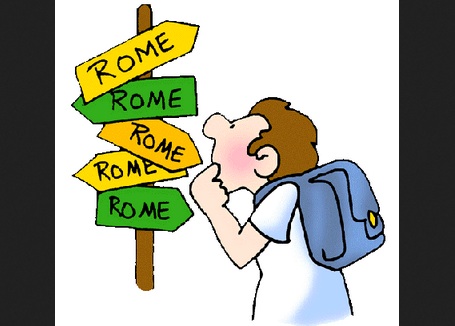 Allow me to explain why. Most religions operate through a carrot, and I defy anyone to say otherwise, Christianity has at its heart, forgiveness. To be a Christian is to be forgiven for all sins, as Jesus has already died for this, this is a big facet for Christians, and explains why Christianity has had such a big impact amongst some Sikhs in Punjab, for whom the lack of a concept of sin and forgiveness seems to be a major problem. Hinduism has its heart enlightenment, and for this, one has to journey through many lives and karmas before one finds this enlightenment. Islam seems much more simple, everlasting paradise, what all these religions have in common is that after death, things certainly get better, and if one has lived a good life, or lives, then eternity is spent in some sort of heavenly area where happiness and bliss abounds.
In my opinion, there is not definitive statement about what happens to Sikhs when they die, a good Sikh could not care less about death, or what happens after death, many, including myself accept that death is the big sleep, that there is nothing. Some say to me, how can you accept that? well for me, its not allowing myself to be sold a carrot, if I accept nothing, then life is everything, not a test, or a proving ground, but everything, heaven and hell, what I do here does not get me into the exec wash room, what I do here is real, not an illusion, and herein you have the problem, if you believe in everything, then you can take a bit from this religion, a bit here, a bit there, and before you know it, your driving round with a red light on your Audi.
In my opinion Sikhism is light years away from other religions, because it is not trying to save you, it is giving you a code of conduct to live by, for no other reason than it is the right way to live. For some unfortunately, this is not enough, it is not sexy enough, so now we have our own publications to match others, now we can proudly claim that we are sexy too, we can allow ourselves a great big carrot. In my view, no Sikh should live life to please 'god', no Sikh should even try and please 'god' which again is a big feature of many religions, a Sikh should live by the facets of Akal Purakh as described in Mool Mantar, for no other reason than to please themselves, you cannot please an energy, you cannot make deals with an energy, you cannot beg an energy, you cannot pray to an energy, all you can do, as a Sikh, is be in consonance with that energy as best you can, and then try and do better tomorrow, and all for no other reason than to be a cog that keeps that energy bright. That is our fate, that is our reward.
So the question Do all roads lead to Rome? Can one be a good Sikh, and accept the facets of Sikhism, yet still treat Akal Purakh as a personality, as a bearded turbaned deity? Is there any harm in doing so? or is it the thin end of the wedge?
Last edited by a moderator: