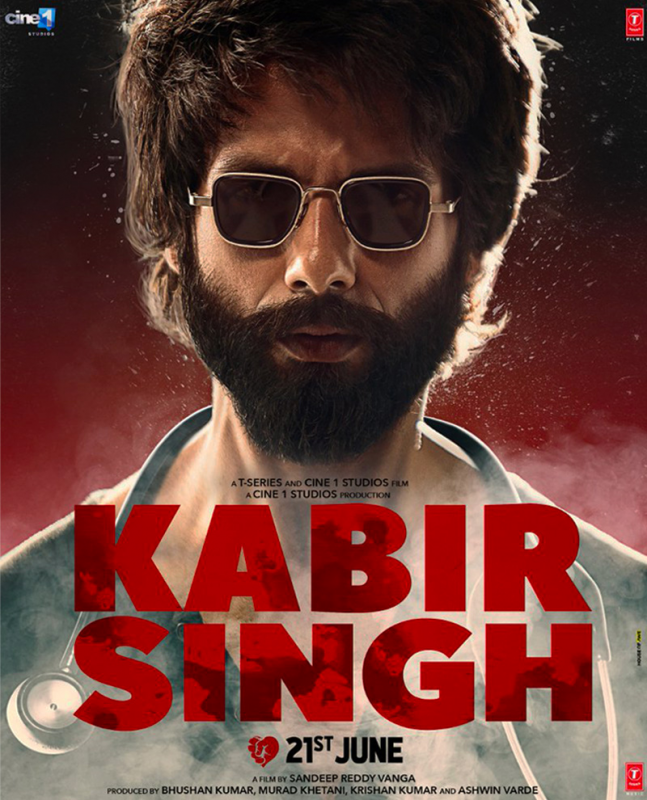 Director Sandeep Reddy Vanga recreates his 2017 telgu hit movie 'Arjun Reddy' in hindi as 'Kabir Singh' with Shahid Kapoor in title role . He plays a house surgeon who has been a topper in medical college . But he suffers from a streak of uncontrollable temper . At the slightest provocation he goes on a spree of violence . And typical to his personality , he falls in love with a girl named Preeti Sikka ( Kiara Advani ) like a man possessed . Luckily for him , the girl reciprocates his feelings . One wonders what would happen if she did not . Would he take her by force ? Not beyond him to do such a thing .
But her family especially her father is not amused . Because the girl is Sikh and Kabir is hindu . Even though Preeti admits to her parents as to have slept with Kabir several times ( also many kisses and smooches are showcased ) , she is prohibited by her father to marry Kabir . Kabir is physically assaulted by Preeti's father and thrown out of their house . Typical to his personality , Kabir goes on a spree of self destruction . Drinks and takes drugs thus ruining his career .
I had problems understanding some things in the movie . Kabir is shown to be the bully of the college , and while Shahid looks young and fit he hardly has a body menacing enough to intimidate others . Shahid has tried to compensate for this by acting with real passion and has succeeded in his quest to look aggressive . But why is his friend Shiva ( Soham Majumdar ) so fiercely loyal to someone who is almost psychotic , has a drug problem and an alcohol problem ? Such friends like Shiva are to be seen only in movies and don't exist in real life . Most importantly , why does Preeti fall in love with the violent college bully who smokes incessantly , urinates anywhere , beats up people , hurts even himself by using a knife on his private parts which ooze blood after he self inflicts a would on them ? We are forced to ignore such unbelievable behavior because it's just a movie what else .
The movie goes on too long for nearly three hours , and soon we are tired of Kabir's over drinking , over smoking , his overseeing a surgery even though he is drunk and has taken drugs and falls unconscious during the surgery , and his continual obsession with Preeti even though she is married to another man and is seemingly out of reach . When we have just given up on the movie , there is a twist of fortune . At the end of the dark tunnel , there is a glow of light . And that does bring back the spark in the movie .
Kiara Advani plays a meek submissive girl at the start who hardly opens up her mouth for some time in the movie , and then suddenly starts speaking and showing inexplicable passion for the crazy Kabir . Acting by others is good too . But acting wise the movie is dominated by Shahid . Colours photography etc are okay . Songs and background music is good . The movie can be enjoyed for the zany unreal madness displayed by Shahid Kapoor on screen .
Verdict--- Decent .
Three stars out of five .