By the 5th Guru Arjan Dev, the shabad is on Ang 616 of Sri Guru Granth Sahib Ji, translation by Dr. Sant Singh Khalsa.
ਸੋਰਠਿ ਮਹਲਾ ੫ ॥
Soraṯẖ mėhlā 5.
Sorat'h, Fifth Mehl:
ਪਾਰਬ੍ਰਹਮੁ ਹੋਆ ਸਹਾਈ ਕਥਾ ਕੀਰਤਨੁ ਸੁਖਦਾਈ ॥
Pārbarahm ho▫ā sahā▫ī kathā kīrṯan sukẖ▫ḏā▫ī.
The Supreme Lord God has become my helper and friend; His sermon and the Kirtan of His Praises have brought me peace.
ਗੁਰ ਪੂਰੇ ਕੀ ਬਾਣੀ ਜਪਿ ਅਨਦੁ ਕਰਹੁ ਨਿਤ ਪ੍ਰਾਣੀ ॥੧॥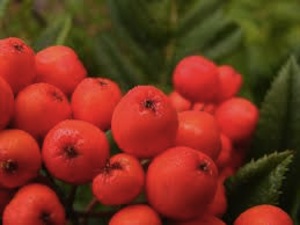 Gur pūre kī baṇī jap anaḏ karahu niṯ parāṇī. ||1||
Chant the Word of the Perfect Guru's Bani, and be ever in bliss, O mortal. ||1||
ਹਰਿ ਸਾਚਾ ਸਿਮਰਹੁ ਭਾਈ ॥
Har sācẖā simrahu bẖā▫ī.
Remember the True Lord in meditation, O Siblings of Destiny.
ਸਾਧਸੰਗਿ ਸਦਾ ਸੁਖੁ ਪਾਈਐ ਹਰਿ ਬਿਸਰਿ ਨ ਕਬਹੂ ਜਾਈ ॥ ਰਹਾਉ ॥
Sāḏẖsang saḏā sukẖ pā▫ī▫ai har bisar na kabhū jā▫ī. Rahā▫o.
In the Saadh Sangat, the Company of the Holy, eternal peace is obtained, and the Lord is never forgotten. ||Pause||
ਅੰਮ੍ਰਿਤ ਨਾਮੁ ਪਰਮੇਸਰੁ ਤੇਰਾ ਜੋ ਸਿਮਰੈ ਸੋ ਜੀਵੈ ॥
Amriṯ nām parmesar ṯerā jo simrai so jīvai.
Your Name, O Transcendent Lord, is Ambrosial Nectar; whoever meditates on it, lives.
ਜਿਸ ਨੋ ਕਰਮਿ ਪਰਾਪਤਿ ਹੋਵੈ ਸੋ ਜਨੁ ਨਿਰਮਲੁ ਥੀਵੈ ॥੨॥
Jis no karam parāpaṯ hovai so jan nirmal thīvai. ||2||
One who is blessed with God's Grace - that humble servant becomes immaculate and pure. ||2||
ਬਿਘਨ ਬਿਨਾਸਨ ਸਭਿ ਦੁਖ ਨਾਸਨ ਗੁਰ ਚਰਣੀ ਮਨੁ ਲਾਗਾ ॥
Bigẖan bināsan sabẖ ḏukẖ nāsan gur cẖarṇī man lāgā.
Obstacles are removed, and all pains are eliminated; my mind is attached to the Guru's feet.
ਗੁਣ ਗਾਵਤ ਅਚੁਤ ਅਬਿਨਾਸੀ ਅਨਦਿਨੁ ਹਰਿ ਰੰਗਿ ਜਾਗਾ ॥੩॥
Guṇ gāvaṯ acẖuṯ abẖināsī an▫ḏin har rang jāgā. ||3||
Singing the Glorious Praises of the immovable and imperishable Lord, one remains awake to the Lord's Love, day and night. ||3||
ਮਨ ਇਛੇ ਸੇਈ ਫਲ ਪਾਏ ਹਰਿ ਕੀ ਕਥਾ ਸੁਹੇਲੀ ॥
Man icẖẖe se▫ī fal pā▫e har kī kathā suhelī.
He obtains the fruits of his mind's desires, listening to the comforting sermon of the Lord.
ਆਦਿ ਅੰਤਿ ਮਧਿ ਨਾਨਕ ਕਉ ਸੋ ਪ੍ਰਭੁ ਹੋਆ ਬੇਲੀ ॥੪॥੧੬॥੨੭॥
Āḏ anṯ maḏẖ Nānak ka▫o so parabẖ ho▫ā belī. ||4||16||27||
In the beginning, in the middle, and in the end, God is Nanak's best friend. ||4||16||27||
We will have the interpretation of findingmyway ji in a short time. In the meanwhile there is no reason why members cannot offer their personal understanding of this shabad.