<fieldset class="fieldset">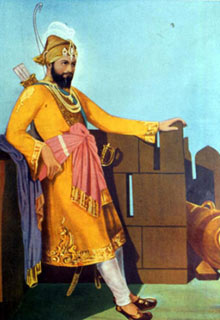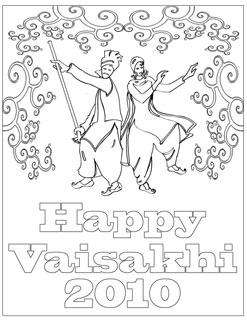 </fieldset>​
Vaisakhi Greetings
To help celerbrate Vaisakhi We bring you these features and games that brings insite into this celebration though images and art!
Vaisakhi – Piety and Celebration
A photo essay - Vaisakhi is one of the most significant holidays for Sikhs. It commemorates the establishment of the Khalsa at Anandpur Sahib in 1699, by the 10th Sikh Guru, Guru Gobind Singh. It falls on the first day of the Baisakh month in the solar Nanakshahi calendar, which corresponds to April 14 in the Gregorian calendar...
Vaisakhi – Flipbook and Teacher Guide
Learning about Vaisakhi though a educational flipbook and a pdf that can be printed. The pdf is a teachers resource on the teaching of Vaisakhi...
Also – At the Family Corner
Fun for all! - For Vaisakhi we created...
Vaisakhi Greeting Coloring pages to print and color
Spot 5 Differences - A flash games comparing 2 images
Jigsaw Puzzles - Flash based, 12 and 25 pieces
We hope you enjoy the fun and amazing images we were happy to bring to you. We wish you all a wonderful Vaisakhi!