SuperSant
The SikhiToTheMax are are proud to announce the release of our SuperSant application for iPhone and iPad!
The game is based on the online version of Supersant, which is available at
http://www.sikhitothemax.com/supersant.asp
(Link edited by spnadmin)

Below are a few screenshots of the game.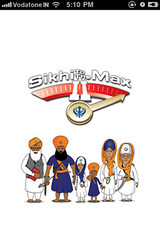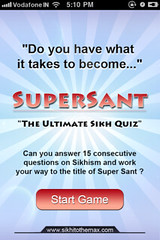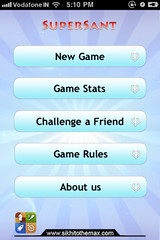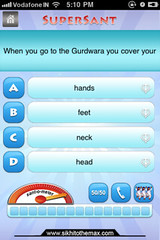 To complete the game you have to answer 15 questions correctly about Sikhi and (if your time is fast enough!) you can upload your score to see if you've made it onto our top ten scoreboard (scores can also be sent to your facebook wall).
The game is free to download and has been designed purely for you to increase your knowledge of Sikhi.
We have tried our hardest to make sure this game is of the highest quality, however if there are any issues with the application then please email us at
shareprojects@live.co.uk
with the word "supersant" as the subject (this is important to make sure we get your email).