Study shows fewer new jobs in Punjab
July 6th, 2009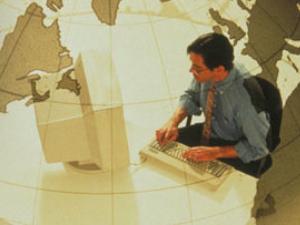 Patiala, July 1: A comparative study by the Economics Department at Punjabi University, Patiala, has revealed that Punjab is lagging behind for providing employment to its educated and skilled people in the last two decades.
This is the result of a drastic fall of growth rate in the manufacturing sector of Punjab during the post-reform period in comparison to pre-reform period in terms of value of output and value addition, as a result of slow capacity growth and failure to improve the productivity growth in various manufacturing sectors.
Dr Manjit Sharma, under the supervision of Prof Sucha Singh Gill, carry out in-depth study of manufacturing industry from the organised sector deals with four manufacturing industries, including food, textiles, basic metal and alloy, transport equipment and parts along with the unorganised manufacturing sector, with focus on fiscal years 1980-81 (pre-reform period) to 2002-03 (post-reform period).
The study revealed that the food industry had seen marginal hike in its share in the manufacturing sector of the state from 17 per cent in 1980-81 to 23 per cent in 2002-03, thus maintained its dominance in providing employment and its status as labour intensive industry. Whereas, basic metal and alloy industry suffered a major setback on employment front, as its share declined from 14 per cent in 1980-81 to 6 per cent in 2002-03. As expected, the downfall in number of units led to reduction in share of employment.
The percentage share of transport equipment and parts industry doubled during the study period, providing a major relief to organised manufacturing sector.
The political turmoil, inefficient bureaucracy and militancy in the 1980s led to flight of capital to neighbouring states. The introduction of high fiscal incentives during Vajpayee's regime in the neighbouring hill states further led to fall in capital accumulation in the state after 2002-03.
Negligible employment elasticity, lack of adequate finance and poor infrastructure were the other core issues. These reasons failed to increase the rate of employment in the post-reform period.
Meanwhile, the unorganised manufacturing sector witnessed higher growth rate as compared to organised sector in terms of fixed capital, input-output, gross value added, number of units, level of employment and emoluments, during the study period. "But the problem with the unorganised manufacturing sector in Punjab - they are tiny units and not under the control of state government and are incapable of providing basic benefits to employees," says Sucha Singh Gill, eminent economist, HoD, Economics Department, Punjabi University.
Dr Sucha Singh Gill said in year 2003, during the BJP government at Centre the neighbouring states, including Uttarakhand, Himachal Pradesh, Jammu and Kashmir, got special package and concession on setting up industrial unit, that alternatively effected the manufacturing units of Punjab, then later on, the concessions were extended for further five years by the Congress. "Either government should withdraw benefits given to other states or the benefits should be extended to Punjab as well, this would eventually help bring in back the shifted manufacturing sector, increasing employment opportunity in Punjab," added Gill.