Sikhs In Ireland: Gatka Demonstration at the Festival of World Cultures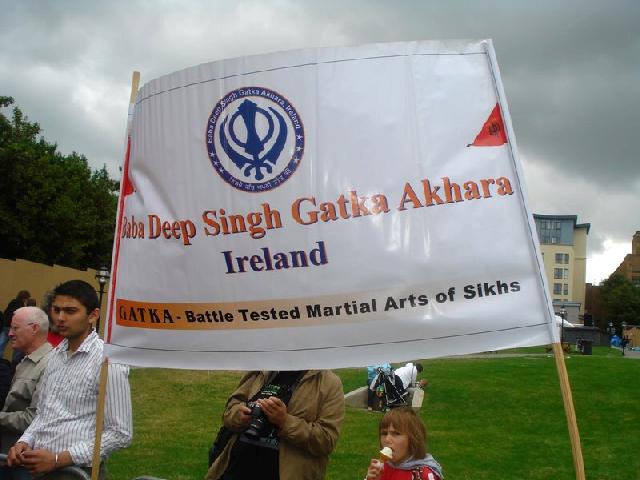 Dun Laoghaire Festival of world Cultures is Ireland's largest intercultural celebration with hundreds of art and cultural performances from diverse cultures and faiths. It's been third consecutive year, that Sikhs have made their presence felt at the festival with their nerve-racking display of martial art 'Gatka' which has been one of star attraction in the festival over the years.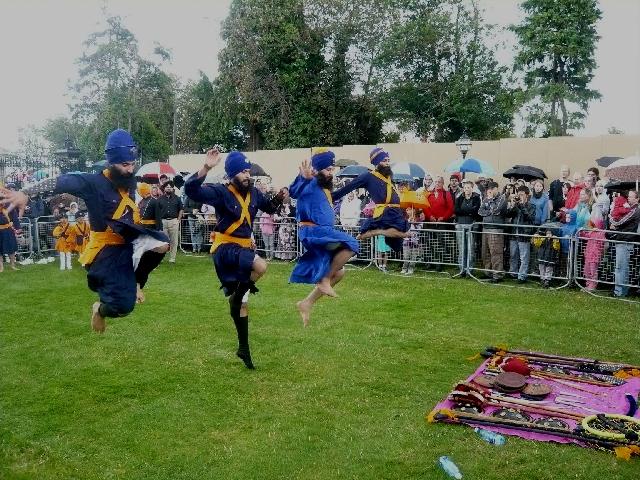 This year holds special significance for the local Gursikhs who performed. In year 2007 and 2008, some Gursikhs notably Bhai Pirthipal Singh from UK and other were invited to be part of joint performance with Baba Deep Singh Gatka Akhara Ireland, which had been remarkably successful & enjoyable experience. Since Bhai Sahib from UK and their group could not participate this year, and also absence of one of our local Gatka trainer, Bhai Gurmeet Singh, made performance of Gatka at festival a challenging task if not totally impossible.
Initially it looked like that Singhs wouldn't be able to perform Gatka this year. Recession also had role to play to dampen the general atmosphere. Taking time off from work like previous years was not a option this year. Even arranging work shifts to suit Gatka practice schedule proved bit difficult than before. And a gap left by the absence of Bhai Pirthipal Singh & Bhai Gurmeet Singh (local Gatka trainer) seems irreplaceable as there was no one who was mentally prepared to take the responsibility and lead by example.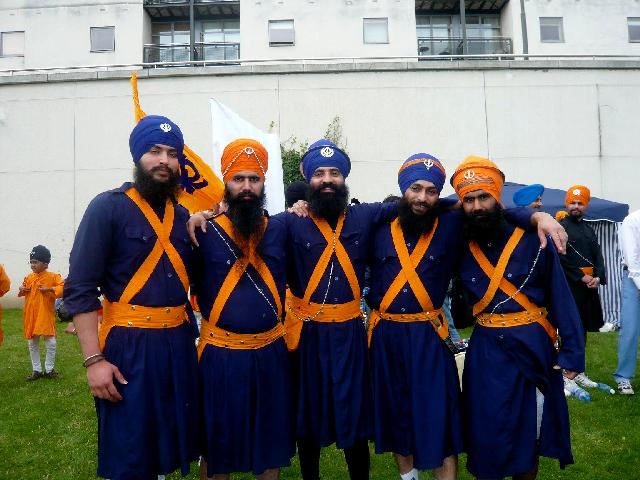 But Guru Sahib did kirpa and one Singh who was scheduled to fly to UK to attend Khalsa Camp cancelled his flight and decided to focus to practice with other Singhs. So Singhs managed to do their practice during odd hours mostly night time or early morning in Gurdwara Sahib to avoid clash with their other engagements. For six of the performers, it was their first ever public performance after few weeks of intensive practice. But with Guru Sahib's kirpa, everyone performed well. Even it was raining, but performance continued. After few minutes of rain, it stopped as if it was to test Singhs resolve!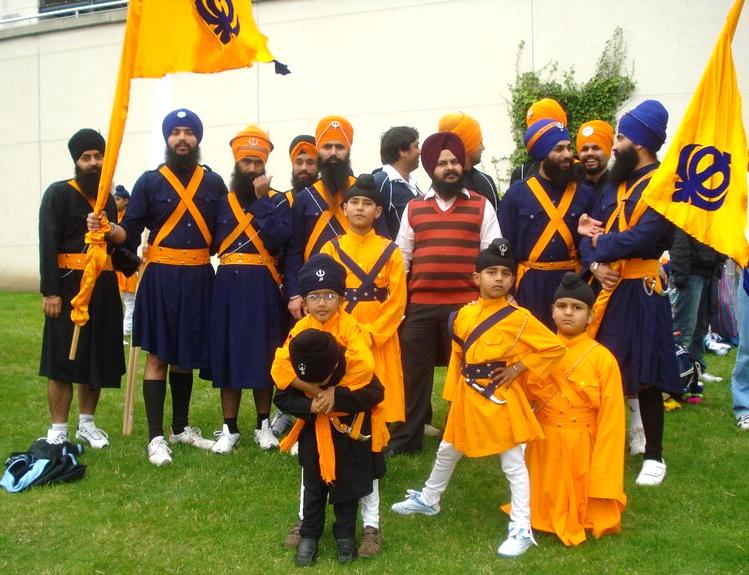 Also location of performance was not as ideal as the previous years but still hundreds of people gathered within few minutes of performance which was very encouraging. There were many moments during the performance when the audience was totally amazed by the performance and then spontaneous outburst of clapping followed. Cameras kept flashing throughout the performance and many people still kept on taking photographs after the performance as if these people have never seen a Singh!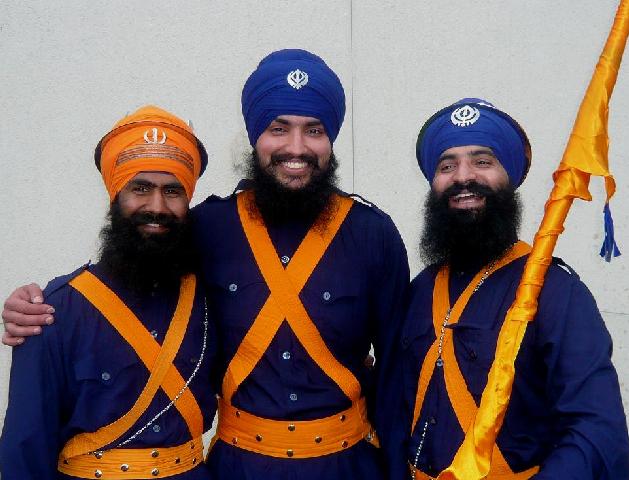 On the finishing of the performance, Bhai Harpreet Singh thanked all the people who have come to see the display of a martial art of Sikhs.