Our esteemed patron & fellow SPNer, S.
@Tejwant Singh
Ji Malik, was recently invited to be a part of the third annual
Las Vegas Metropolitan Police Department and Southern Nevada Counter Terrorism Center
religious and cultural awareness seminar. This seminar was designed to give law enforcement and first responders across the valley insight into the various religions comprising our community, and how they can better interact with members of these religions and cultures. This initiative must be replicated, throughout the USA and even worldwide, to spread awareness about the various religious and cultural backgrounds.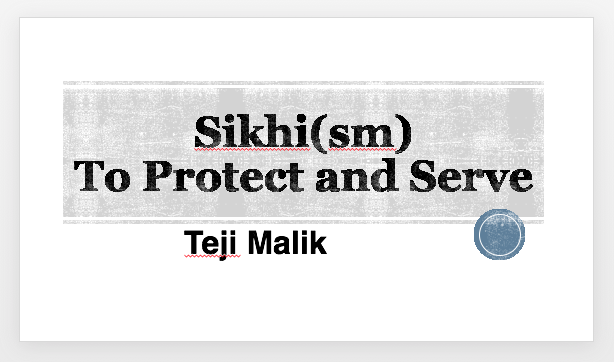 The idea behind the annual seminar is that organizers could assist the law enforcement department and first responders in better understanding the history, key points, holiday ritual, and cultural nuances of the various religions, but also a chance to get a glimpse beyond the differences to understand the similarities that connect us all.
This seminar was held at the LVMPD Headquarters building on Tuesday, June 16th, 2015. The presenters had the following Talking Points to focus on while making the presentation...
Main Beliefs or Tenants of your religion;
Brief history of the religion;
Religious or Cultural customs law enforcement should be aware of (shoes off, contact with women etc);
How many members of your religion in the LV valley;
How many places of worship in valley and locations;
What their view of law enforcement is in Las Vegas;
Their views on reporting suspicious activity;
How law enforcement can help your community;
What can be done to further strengthen bond, relations, etc.;
This presentation is in a PowerPoint format and you can download it at the following link.
Sikhi(sm) - A Presentation by Tejwant Singh Malik - To Protect and Serve
Read more about this resource...
Last edited: