Hyderabad, September 6 : As a mark of respect to the departed late Chief Minister Y S Rajasekhara Reddy who died in a helicopter crash in Nallamalla Forests of Kurnool district a few days ago, members of Sikh Youth Association, Ameerpet today organised a mass poor feeding programme (Annadanam programme).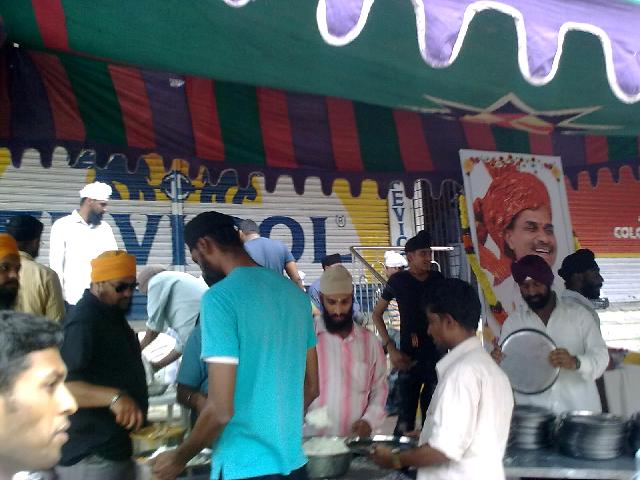 ​
The mass feeding programme commenced in the presence of Secunderabad, MP, Anjan Kumar Yadav and more than 5,000 poor persons were fed from 12.30 pm to 8 pm.
While expressing sorrow and grief over the untimely death of late chief minister, the association members, S Keval Singh, S Sarjeet Singh, S Parvinder Singh, S Swaran Singh and S Darshan Singh, S Satpal Singh and several others said that they have organised the programme as the late leader has done yeomen service to the poor and downtrodden sections of the society by implementing up several schemes for them during the last five years.
They said that the Sikh community stands for uplifting downtrodden society.
Anjan Kumar praised the steps taken by the Sikh Youth in feeding the poor people. He said that Sikhs are well known for their sincerity, hard work and service to the poor.