"What we ought to do is start cultivating in our school systems an appreciation for our differences, celebrating our cultures in a way that's inclusive as opposed to divisive." -Sikh Coalition Senior Religion Fellow, Simran Jeet Singh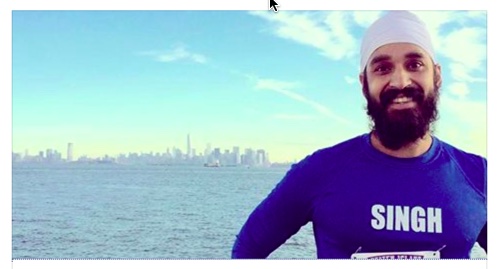 NBC News
features Simran Jeet and SUNY-Buffalo Professor, Satpal Singh in its "Life Stories" short documentary series.
Video:
Life Stories: Simran Jeet Singh - NBC News
From growing up in the "only turbaned family in San Antonio" to
appearing on "The Daily Show,"
faith has always been an important part of Simran Jeet Singh's life. The professor and Sikh Coalition fellow says the end goal of Sikhism is love, and that even though Sikhs have been the target of discrimination for decades, it is important to act with kindness and respect toward others.