The national Sangeet Natak Akademi Award-2014 to Navtej Johar is a fine recognition for someone who dared to dance his own way. A Chandigarh boy, who in his student days in the late seventies was noticed for his expressive performance in the street plays of Gurcharan Chani, trod his own path learning Bharatnatyam as a vocation and becoming a prominent exponent and choreographer, not just of the classical form, but also making a place for himself in the avant garde.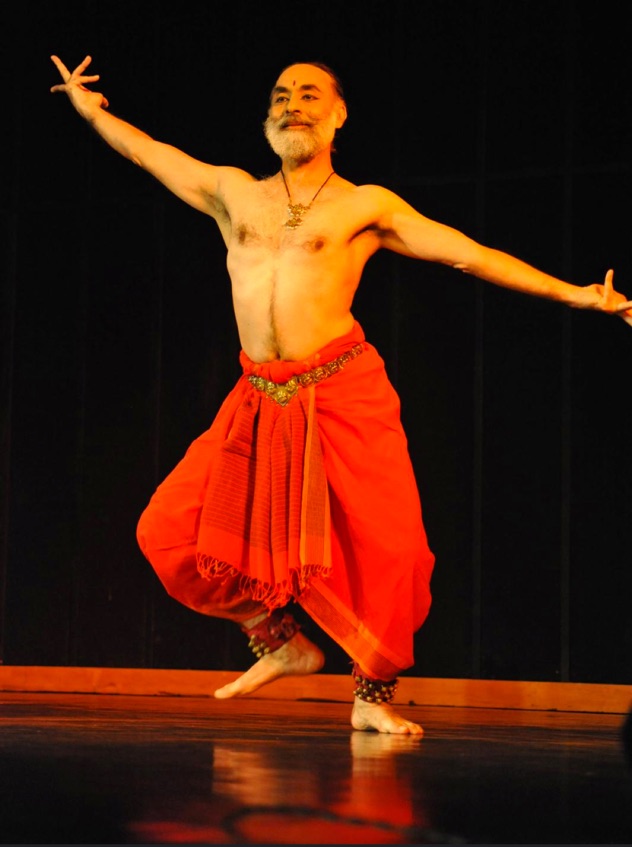 Interestingly, he is the first Sikh to go into this domain considered largely feminine and Khushwant Singh called him 'the dancing Sikh' just as Pakistani General Ayub Khan had given athlete Milkha Singh the title of 'The flying Sikh'. "I set no score by stereotypes like men don't dance or how can a Sikh man do Bharatnatyam," says Navtej, "but I have given something of being a man and a Sikh to my dance."
Fighting free of labels or stereotypes, Navtej diligently danced his own way yet he never negated the classical form that he was grounded in. How did dance beckon him? While doing theatre in the city, he got a chance way back in 1980 to attend a workshop by Badal Sircar, the legendary contemporary dramatist from Bengal. Sircar who used the body of the actor to optimum use watching young Navtej perform remarked, "You have the body of a dancer." This utterance was an indication to Navtej on the creative path he should explore.
Navtej first trained in Bharatnatyam in Rukmini Devi Arundale's Kalakshetra at Chennai and then with Leela Samson at the Shriram Bharatiya Kala Kendra in New Delhi. He also studied at the department of performing arts at New York University. And then it was onto the stage performing both Bharatnatyam and modern dance.
His most recent choreography well-applauded both home and abroad is 'Frenmies' (friends and enemies), a dance duet with Lokesh Bhardwaj based on Jean Genet's 'The Maids' in which two domestic helps play master and slave when the mistress is away. "There are several shows of 'Frenmies' lined up and I am very involved in the production as of now," says Navtej. Navtej has made it a point to base his choreographies on Punjabi music and lore.
He combined Kumarasambhav and Sassi-Punnu in one of his choreographies with Shubha Mudgal singing. Later his 'Fanaa-e-Ranjha' brought alive the legend of Punjab's best-loved hero in dance and music. He has also given several shows in Pakistan. "I just loved performing at Lahore and Islamabad. The audience there is very receptive and since my family comes from West Punjab, I can tune into their sensibility very well," he says. Navtej is also planning to promote modern dance in Chandigarh and Punjab.
Founder of the Abhyas Trust, Navtej is a dedicated yoga practitioner and teacher. What is the role of yoga in his dance?" Navtej's reply to this query is, "The philosophy of yoga has played a role and the quietude and stillness in my dance comes from it." How does he feel being picked for the prestigious award? "I am happy and it is recognition, but I would like a part of me not to know it and continue with my work as always," says the artiste, who has put his body and soul into dance.
http://www.hindustantimes.com/chandigarh/round-about-navtej-s-body-and-soul-in-bharatnatyam/article1-1370853.aspx