Ang 724
As previous, individual words provided, please feel free to correct. My interpretation underneath in blue. Please add in your own understanding and how this shabad influences your life.
ਤਿਲੰਗ ਮਹਲਾ ੫ ॥ Thilang Mehalaa 5 || Shabad in raag tilang, written by Guru Arjan ji
This is the raag of longing, traditionally sung in the late afternoon.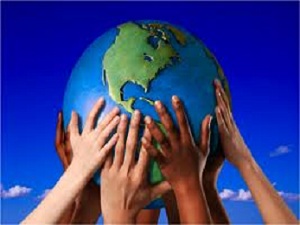 ਮੀਰਾਂ ਦਾਨਾਂ ਦਿਲ ਸੋਚ ॥Meeraan Dhaanaan Dhil Soch ||
ਮੀਰਾਂ = my, o sardar
ਦਾਨਾਂ = o wise one
ਦਿਲ ਸੋਚ = force/one that makes all hearts pure
The shabad is addressed to our friend, Ik Oankaar, who is wise and a good influence!
ਮੁਹਬਤੇ ਮਨਿ ਤਨਿ ਬਸੈ ਸਚੁ ਸਾਹ ਬੰਦੀ ਮੋਚ ॥੧॥ ਰਹਾਉ ॥Muhabathae Man Than Basai Sach Saah Bandhee Moch ||1|| Rehaao ||
ਮੁਹਬਤੇ = your love
ਮਨਿ ਤਨਿ = in mind and body
ਬਸੈ = enshrined
ਸਚੁ ਸਾਹ = true king, the ever present ruler
ਬੰਦੀ ਮੋਚ = the one who is able to break us out of jail
ਰਹਾਉ = pause, reflect. This is the line to use when putting the shabad into context
O ever present king, you are the one who can break me out of the jail (of illusion). Your love is entirely incorporated into my entire being- my mind and body. ||1||Pause||
ਦੀਦਨੇ ਦੀਦਾਰ ਸਾਹਿਬ ਕਛੁ ਨਹੀ ਇਸ ਕਾ ਮੋਲੁ ॥Dheedhanae Dheedhaar Saahib Kashh Nehee Eis Kaa Mol ||
ਦੀਦਨੇ = to see/observe/behold
ਦੀਦਾਰ = sight, vision
ਸਾਹਿਬ = Ik Oankaar
ਕਛੁ = something, anything
ਨਹੀ = no
ਇਸ ਕਾ = it's
ਮੋਲੁ = price, worth
Serving you (living as a Gurmukh) is an uncountable blessing. There can be no value put on this.
ਪਾਕ ਪਰਵਦਗਾਰ ਤੂ ਖੁਦਿ ਖਸਮੁ ਵਡਾ ਅਤੋਲੁ ॥੧॥Paak Paravadhagaar Thoo Khudh Khasam Vaddaa Athol ||1||
ਪਾਕ = pure
ਪਰਵਦਗਾਰ = the sustainer, nourisher
ਤੂ = you
ਖੁਦਿ – yourself
ਖਸਮੁ = husband
ਵਡਾ= great
ਅਤੋਲੁ = incomparable
O pure sustainer of life, you yourself are the husband for all creation, you are great and the great gift of life given is priceless. ||1||
ਦਸ੍ਤਗੀਰੀ ਦੇਹਿ ਦਿਲਾਵਰ ਤੂਹੀ ਤੂਹੀ ਏਕ ॥Dhasogeeree Dhaehi Dhilaavar Thoohee Thoohee Eaek ||
ਦਸ੍ਤਗੀਰੀ = assistance, a helping hand
ਦੇਹਿ = to give
ਦਿਲਾਵਰ = brave
ਤੂਹੀ = just you
ਏਕ = one 1
O Ik Oankaar, who is the source of strength, help me, only you are my support.
ਕਰਤਾਰ ਕੁਦਰਤਿ ਕਰਣ ਖਾਲਕ ਨਾਨਕ ਤੇਰੀ ਟੇਕ ॥੨॥੫॥Karathaar Kudharath Karan Khaalak Naanak Thaeree Ttaek ||2||5||
ਕਰਤਾਰ = creator
ਕੁਦਰਤਿ = ever present Ik Oankaar
ਕਰਣ = doer
ਖਾਲਕ = ruler of all beings
ਨਾਨਕ = Nanak
ਤੇਰੀ = your
ਟੇਕ = support
Nanak tells us, the Creator who is the leader for all life, is present throughout creation, that creator is my only support. ||2||5||
:feedback: