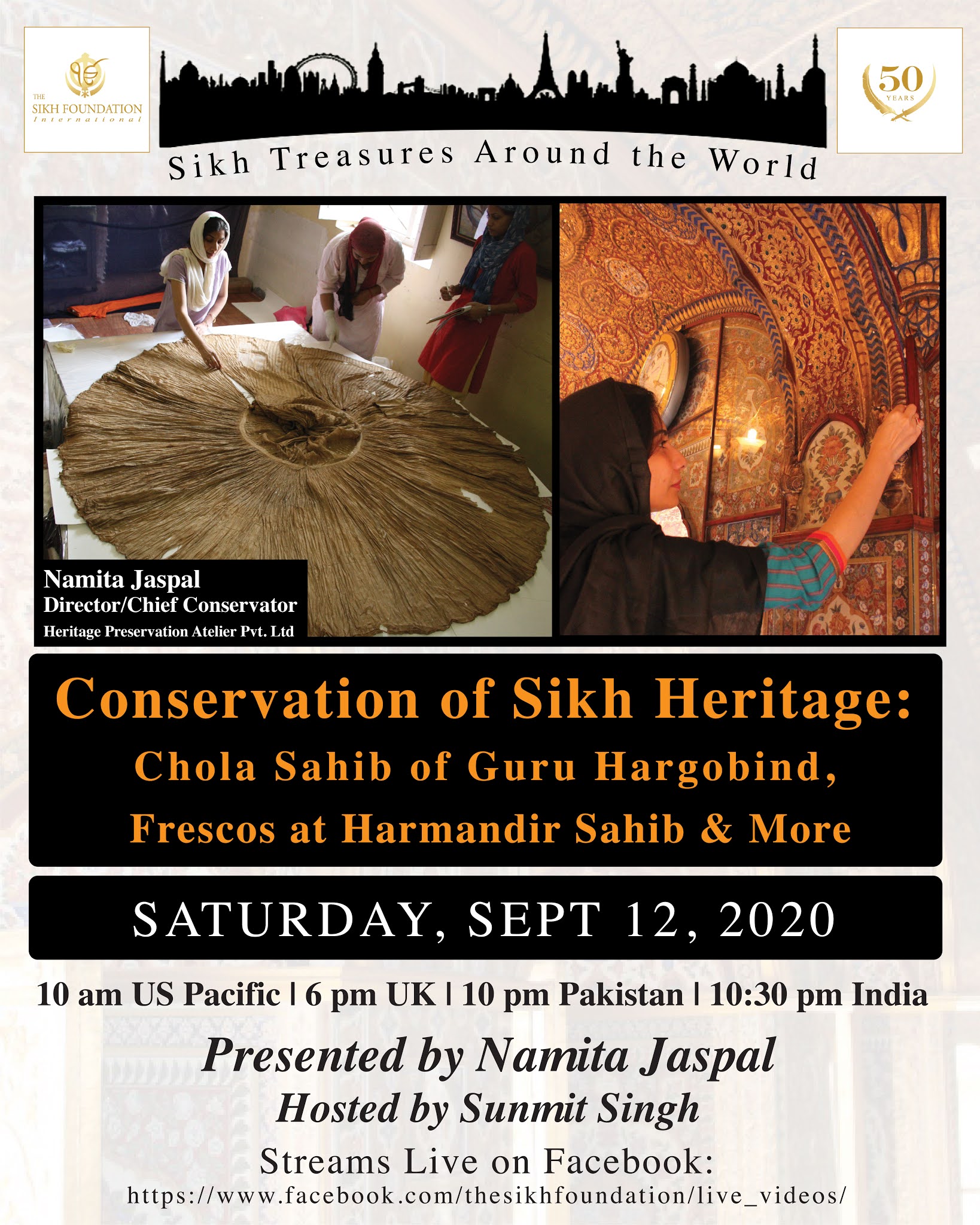 The relics of the Sikh Gurus are objects of deep reverence for the faithful. These include personal articles of clothing of the Gurus, hukamnames, nishans and gifts given by the Guru's as a token of their appreciation to followers and sangats. The Bandi Chhod Chola Sahib of Guru Hargobind ji at village Gudhani Kalan near Ludhiana, was gifted to the sangat by the Guru himself during his stay with them. This Chola Sahib is believed to be worn by the Guru when the incident of his release from the Gwalior Fort happened and he successfully secured the freedom for 52 other rajas as well giving him the name of Bandi Chhod. This 300+ year old tunic has recently been restored by Namita Jaspal, a professional conservator. She believes it was a privilege for her to work on this project and she shares her experience and insights with us through this visually rich presentation.
Join us on Saturday, Sept 12th, 2020
10 am Pacific Time.
Watch Live on Facebook!