Inter-religious marriages in Gurdwaras
Sikh Reht Maryada
THE CODE OF SIKH CONDUCT AND CONVENTIONS
http://www.sgpc.net/sikhism/anand-sanskar.asp
Anand Sanskar : (Sikh Matrimonial Ceremony and Conventions)
(b) A Sikh's daughter must be married to a Sikh.
(k) Persons professing faiths other than the Sikh faith cannot be joined in wedlock by the Anand Karaj ceremony.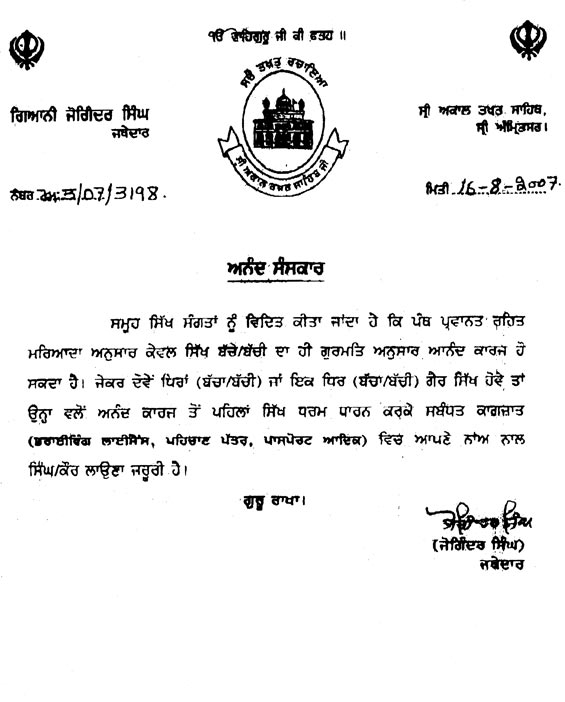 Translation:
Ik Ongkar Sri Waheguru Ji Ki Fateh
Sri Akal Takhat Sahib, Sri Amritsar
Giani Joginder Singh, Jethadar
Date: 16-8-2007
Anand Sanskar"Marriage Ceremony"
This is a message to all the Sikh Sangat that according to the Rehat Maryada only Sikh couples (male/female) can engage in the Anand Karaj Ceremony. If the couple or either one of them is not a Sikh, then they must embrace the Sikh faith.
This includes that they must change their second name to Singh or Kaur in their official document (e.g. driving licence, identity card, passport) before the marriage.
(signed)
(Joginder Singh)Jathedar