Holla Mohalla Celebrations 2015 begin in Rupnagar, Punjab - Share your images of the event...
Rupnagar: The three-day Sikh festival - 'Holla Mohalla' - began on Wednesday at Sri Anandpur Sahib near here with a large number of devotees thronging the birth place of Guru Gobind Singh to pay their obeisance.
Guru Gobind Singh, the last of ten Sikh gurus, who was born at Anandpur Sahib, had initiated the Sikh Khalsa in 1699, passing the Guruship of the Sikhs to the eternal Sikh Guru, the Guru Granth Sahib.
On the first day of the festival today, religious congregations were held and devotees took dip in the holy sarovar (sacred tank) adjacent to the Sikh shrine.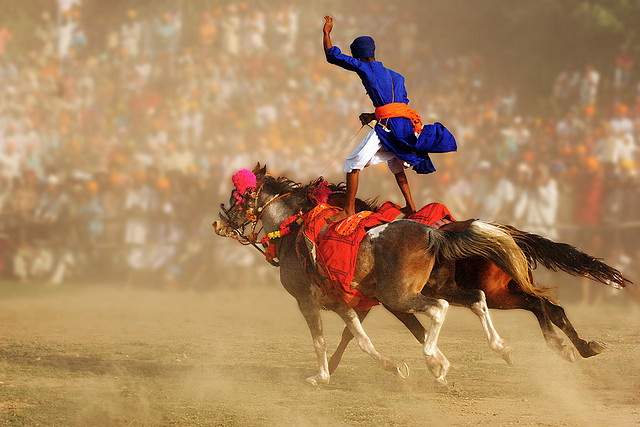 The Holla procession would be taken out by Nihangs (Sikh warriors), who represent the army of Guru Gobind Singh, on the last day of the festival.
Several political parties will also organise their conferences at the festival fair tomorrow. Aam Aadmi Party (AAP) will be holding its first conference at the festival.
AAP leader Bhag Singh Madan and district convenor Gurmel Singh Bahra said the party's national leaders and all the four MPs from Punjab would address the conference.
Ruling Shiromani Akali Dal (SAD) would also hold its political conference which would be addressed by Chief Minister Parkash Singh Badal and Deputy CM and SAD president Sukhbir Singh Badal.
The Congress, which is witnessing infighting in the state unit, would not be holding any conference at the fair this year.
Last edited: