The salok is by Sheik Farid ji. Translation by Dr. Sant Singh Khalsa. It appears on Ang 794 of Sri Guru Granth Sahib Ji.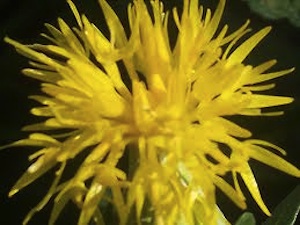 ਸੂਹੀ ਲਲਿਤ ॥
Sūhī laliṯ.
Soohee, Lalit:
ਬੇੜਾ ਬੰਧਿ ਨ ਸਕਿਓ ਬੰਧਨ ਕੀ ਵੇਲਾ ॥
Beṛā banḏẖ na saki▫o banḏẖan kī velā.
You were not able to make yourself a raft when you should have.
ਭਰਿ ਸਰਵਰੁ ਜਬ ਊਛਲੈ ਤਬ ਤਰਣੁ ਦੁਹੇਲਾ ॥੧॥
Bẖar sarvar jab ūcẖẖlai ṯab ṯaraṇ ḏuhelā. ||1||
When the ocean is churning and over-flowing, then it is very difficult to cross over it. ||1||
ਹਥੁ ਨ ਲਾਇ ਕਸੁੰਭੜੈ ਜਲਿ ਜਾਸੀ ਢੋਲਾ ॥੧॥ ਰਹਾਉ ॥
Hath na lā▫e kasumbẖ▫ṛai jal jāsī dẖolā. ||1|| rahā▫o.
Do not touch the safflower with your hands; its color will fade away, my dear. ||1||Pause||
ਇਕ ਆਪੀਨ੍ਹ੍ਹੈ ਪਤਲੀ ਸਹ ਕੇਰੇ ਬੋਲਾ ॥
Ik āpīnĥai paṯlī sah kere bolā.
First, the bride herself is weak, and then, her Husband Lord's Order is hard to bear.
ਦੁਧਾ ਥਣੀ ਨ ਆਵਈ ਫਿਰਿ ਹੋਇ ਨ ਮੇਲਾ ॥੨॥
Ḏuḏẖā thaṇī na āvī fir ho▫e na melā. ||2||
Milk does not return to the breast; it will not be collected again. ||2||

ਕਹੈ ਫਰੀਦੁ ਸਹੇਲੀਹੋ ਸਹੁ ਅਲਾਏਸੀ ॥
Kahai Farīḏ sahelīho saho alā▫esī.
Says Fareed, O my companions, when our Husband Lord calls,
ਹੰਸੁ ਚਲਸੀ ਡੁੰਮਣਾ ਅਹਿ ਤਨੁ ਢੇਰੀ ਥੀਸੀ ॥੩॥੨॥
Hans cẖalsī dummṇā ah ṯan dẖerī thīsī. ||3||2||
the soul departs, sad at heart, and this body returns to dust. ||3||2||

Bhai Harjinder Singh Sri Nagar Wale - Hath Na Laye Kasumbhre - YouTube
Last edited by a moderator: