Just one observation: Baba means an aged/old male. I have always seen his name with Baba which makes me assume that either Bulle Shah started writing this very poignant poetry at the old age or his poetry was recognised by the people when he had gotten old. No one cared for him and nor for his talent filled with depth and metaphors then.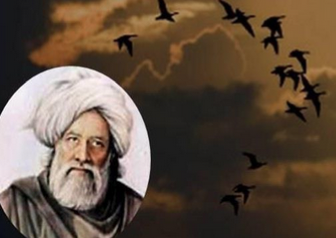 Baba Bulle Shah
Rub Rub kr day budhay hou gaye Mullah
pandit saray..
Rub da khouj khara na labha sajday kr kr haray
Rub tay teray andar wasda vich Quran Isharay
BuLLay shah Rub oh Nu MiL si
Jeraa apnay Naf"s nu maray
I am almost certain it was the latter as it often happens to the artists like him.
My feeble attempt to interpret this beautiful poetry from
Baba Bulle Shah
, a very insightful
Sufi
poet.
Baba Bulle Shah
Parroting
God
, God for so long, the Mullahs,the Pundits,
And the others,
Have grown old in their isms.
They could not find God despite all the worshipping,
And the necessary ritualism.
God dwells within you, you learned,
While you claim He is in The Quran.
The one you are pointing at.
While holding it on your bosom.
Bulleh Shah, only those will find God within,
Who get rid of Me-ism.
Last edited by a moderator: