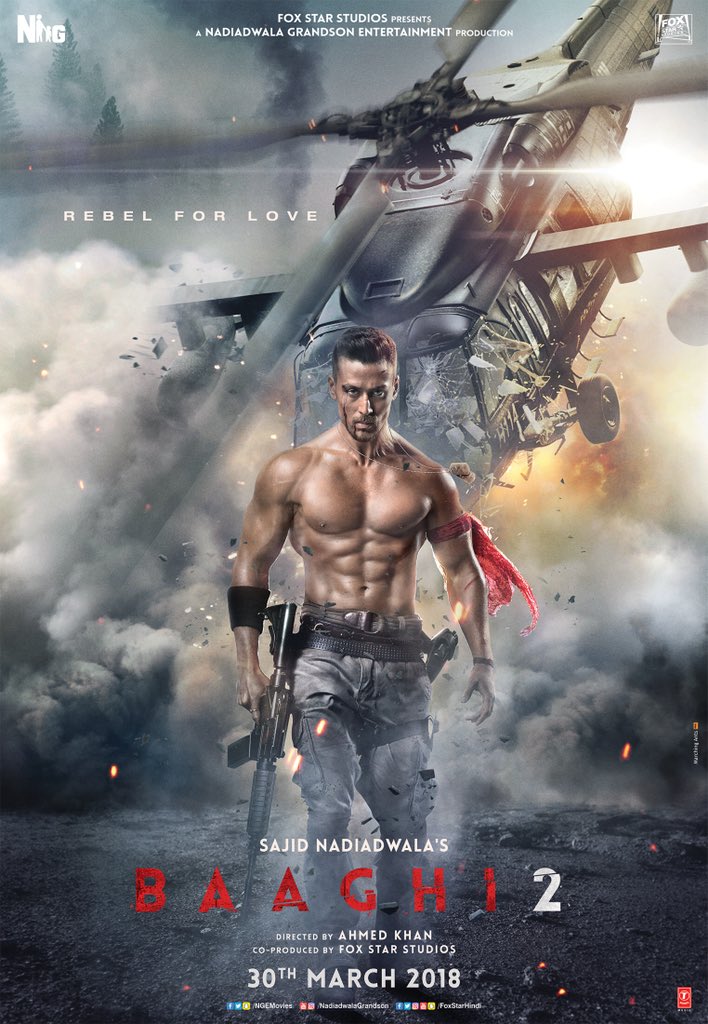 Ranveer Pratap Singh also known as Ronnie ( Tiger Shroff ) is a captain in the Indian army . The opening shots establish his nationalistic credentials by showing him tying a Kashmiri separatist to the front of his jeep and driving through a crowd of stone pelters just like the Indian army did recently . But soon it is matters of the heart that attract his attention more .
His ex girlfriend Neha ( Disha Patani ) has called him to help her search for her kidnapped daughter , remembering him after 4 years . As Ronnie remembers their romance , he gets emotional due to nostalgia . Neha had married another guy ( Shekhar ) because it was the last wish of her dying father , but it was only her father's deteriorating condition that had brought her back to him from her planned elopement and marriage with Ronnie . Ronnie had promised to be for her whenever she needed him , and he takes leave to go to Goa to help Neha get back her daughter .
But as the movie progresses , Ronnie cannot find evidence of the existence of Neha's daughter . In fact the opinion of several people whom he meets is that the daughter never existed but rather she is a figment of Neha's imagination . That Neha is suffering from the after effects of an incident where her car was hijacked by goons who beat her as she tried to fight back , and she is imagining the existence of an unborn daughter after waking up from unconsciousness brought about by the beating .
So what is the truth of the matter ? As Ronnie confronts Neha with what he has been hearing and this leads to catastrophic consequences , the baaghi ( rebel ) within him is unleashed . And this leads to some action sequences deep within the heart of the villain's lair in the dense jungle . Ronnie dons a Rambo like avtar and unleashes a storm of bullets firing machine guns from both hands . And deals with armed helicopters and hundreds of armed men alone by using his martial arts skills .
So do we have another Sylvester Stallone in the making ? No we don't . The action sequences are good for some on the spot entertainment but lack the punch and the raw emotion that made the Rambo series such a big hit . Disha Patani looks good and so delicate and lovely . Randeep Hooda plays a Punjabi cop who dons the looks of a hippie . Manoj Bajpai plays the local Goa cop . Prateik Babbar plays a drug addict . Darshan Kumar plays Neha's husband Shekhar . Shifuji Bharadwaj plays Ronnie's superior in the army with the usual bluff and bluster . Deepak Dobriyal plays a good guy who helps Ronnie and gives up his life in doing so . Acting by all these people is okay but no one is really good .
The songs are better barring the 'ek do teen' number of which Jacqueline Fernandez tries to ape the old dance by Madhuri Dixit on the same number but fails . Background music is good . Photography and colours are decent . The director does manage to give us an emotional climax however and it is the emotion that triumphs over the action , thus ending the movie on a high and improving it's rating to decent rating .
Verdict---Two and a half stars out of five .
Last edited: