40 Sikhs Convert to Christianity in a Tarn Taran District Village



Gurdwara Management's Treatment of "Low Caste" Sikhs Calls for Strict Action

By: Sikh24 Editors





Gurdwara Baba Bir Singh in village Dhotian, district Tarn Taran



AMRITSAR SAHIB (August 21, 2012)–According to sources, today at approximately 3:30pm (India time), 40 Sikhs have converted to Christianity in the village Dhotian (ਢੌਟੀਆਂ) in district Tarn Taran. There are 31 Gurdwaras in the village and one historical shrine, Gurdwara Raja Ram in memory of Baba Bir Singh Naurangabad. Langar is served in the village's large Gurdwara, but the Mahzbi Sikhs, or so-called "low castes," are refused entry–contrary to the tenants of the Sikh faith.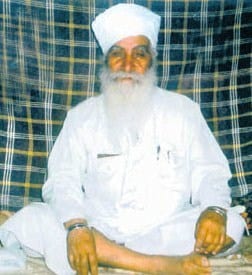 Baba Jagtar Singh, Kar Sewa Wale



For the past few years, Baba Jagtar Singh of Tarn Taran Sahib has been doing 'Kar Sewa' (construction service). They have demolished the historical Gurdwara and rebuilt it in the name of sewa. Millions of rupees have been spent on the construction of a Gate and Langar Hall in which the so-called low castes are not allowed entry. Baba Jagtar Singh and the rest of his sewadars (volunteers) have been witnessed talking down to the so-called low caste Sikhs.

This was the first missionary tour by the Christians in the village, which has led to 40 conversions of Sikhs who originate from the so-called low caste backgrounds. It is likely in the next missionary tour they will construct a church in the village.

It is noteworthy that this is the village of the writer Jagjit Singh who authored the book 'Sikh Inqalaab' (Sikh Revolution) in which he strongly condemned the caste system and caste discrimination, in line with the Sikh faith. Since the time of the early Sikh Gurus, this village has been on the forefront for giving sacrifices for the Sikh religion and maintaining the Sikh religion.

One of the leaders of the local Sikh youth who have been fighting the so-called "Kar Sewa Sant" (Jagtar Singh) and caste discrimination said, "If the Christians make a church then they will invest 50,000 rupees because they want the poor Sikhs (from the lower social backgrounds) to join them and give them equal status."

One group of Christian missionaries is very active on the banks of the River Beas in the village Dhahian. The 'Mahzbi' Sikhs in the villages where great Sikh freedom fighters hailed from like Shaheed Bhai Manochahal, Sangha, Naushira, Vein Poin, Nagoke, Sakheera and others are being groomed and converting to Christianity in large numbers. Churches are being constructed in which they are getting children to sing the praises of Jesus on loud speakers so that all the villagers can hear.

Sikh groups are asking Akal Takht Sahib to take strict action against the Saadh Jagtar Singh and his men who are not only demolishing historical Gurdwaras in the name of 'Kar Sewa' but committing a grave sin in the garb of Sikhs by pushing the poor and Mahzbi Sikhs away from the Sikh religion.

source: http://www.sikh24.com/2012/08/40-sikhs-convert-to-christianity-in-a-tarn-taran-district-village/