Remember I told you about how my first job itself was a miracle , a gurprasad , waheguruji's blessing
However it seems like the colleagues are a curse.
Since day one, I was harassed during lunch breaks in canteen and joked upon and bullied by one person . He's a south indian and a bodybuilder . He called me names , ridiculed my dastaar and also ridiculed kirpan. NO ONE scolded him for it when infact he called me names in front of everyone .
He used to say things like "Why do you wear that thing on your head?" , "How do you deal if you got an itch on your scalp?" , "How do you wear helmets ?" ,"If a sikh lady is wearing kirpan and she's cutting vegetables and loses her knife, can she cut using kirpan ?"
He mocked me to no extent , ridiculed my faith , ridiculed my apparent-sexuality (they think I am gay) , called my technical skills a joke and joked on the fact that I have at times seeked help from more experienced colleagues.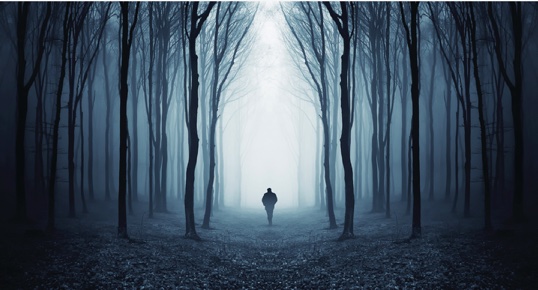 The HR manager (now he has left ) also used to hate me, because he didn't really want me to join . He also held a dislike for me since day one.
Now you must be wondering why I don't complain . Because sometimes , when I have felt it unbearable , I have lashed it out on them. They say if I complain to the HR , they will unite and complain against me . This is my first job , I don't have any previous experience .
Today morning in his absence , I said something like to one of my other colleagues "I pray he (south indian bully) would die by infected by maggots " (keede peh ke mar jaave). I agree I shouldn't have said so , but TBH the times he has bullied me so much, even my spiteful remark would fall pale in front of it
But as usual , everyone turned against me . One of my colleagues came close to me and she said "how can you even say something so spiteful ? he just jokes with you "
other said in a stern voice "how you even got so much dare to say such a thing"
I felt so panicked and scared I ran away from office and came home, citing poor health.
I agree I have shortcomings, I am naive , I can be idiot at times, but the way he started it all by ridiculing me in lunch breaks in front of everyone, not once but multiple times.
I feel so helpless.
I don't know what to do .
Why this is happening with me when I don't wish bad for everyone (except today morning which was like an outburst after days of frustration. silly , dangerous and immature I agree but why was I treated so in the first place. did I deserve it
PS : why everyone either ignores or laughs in when I am being bullied , but when I retaliate, then I am the bad guy and everyone is ready to criticize. I am having a hard time having faith in this concept of friendship. I feel traumatized and incidents like these force me to question myself
Last edited by a moderator: