Canadian Prime Minister Justin Trudeau took time on Monday to celebrate
the Sikh spring harvest festival Vaisakhi
with fellow Canadians on Ottawa's Parliament Hill.
Trudeau posted pictures of the joint celebration on his official Facebook page,
thanking Sikhs
for their contribution to the country.
"Great to be at Vaisakhi on the Hill today!" the prime minister wrote.
"I'm proud to celebrate the remarkable contributions of Sikh Canadians."
Just when you thought he couldn't get any hotter, he goes and does this: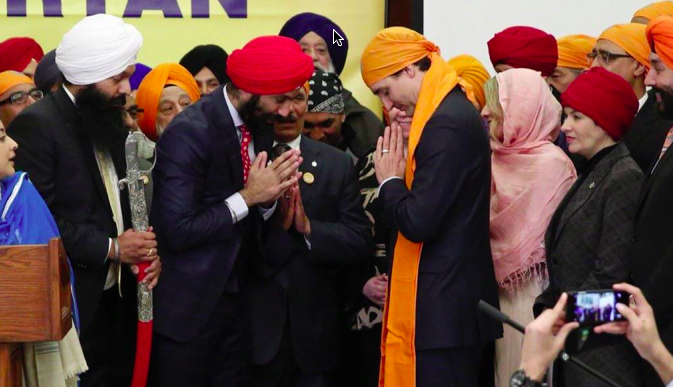 Trudeau's participation in the celebration sends a strong message to a community that has historically been the target of discrimination across North America — in 2008, for example, a student in New Jersey set fire to a Sikh student's turban.
So, if you weren't thirsty for him before, this'll probably seal the deal.