As many as 18 MPs belonging to the Sikh community were recently elected to the Lower House in Canada. This number is higher than the Sikh MPs in India's Lok Sabha
Jagmeet Singh along with 18 other Sikhs from different parties in Canada will be part of the new Canadian Parliament.
Jagmeet Singh took the BC's Burnaby South seat with 5,634 votes and tallied a total of 15,532 votes.
"Thank you, Canada. What a night – and what an unforgettable journey this campaign has been. With our new NDP caucus in Ottawa, I'm incredibly excited to continue our critical work to achieve the priorities that we've heard from people across this country," tweeted Jagmeet Singh.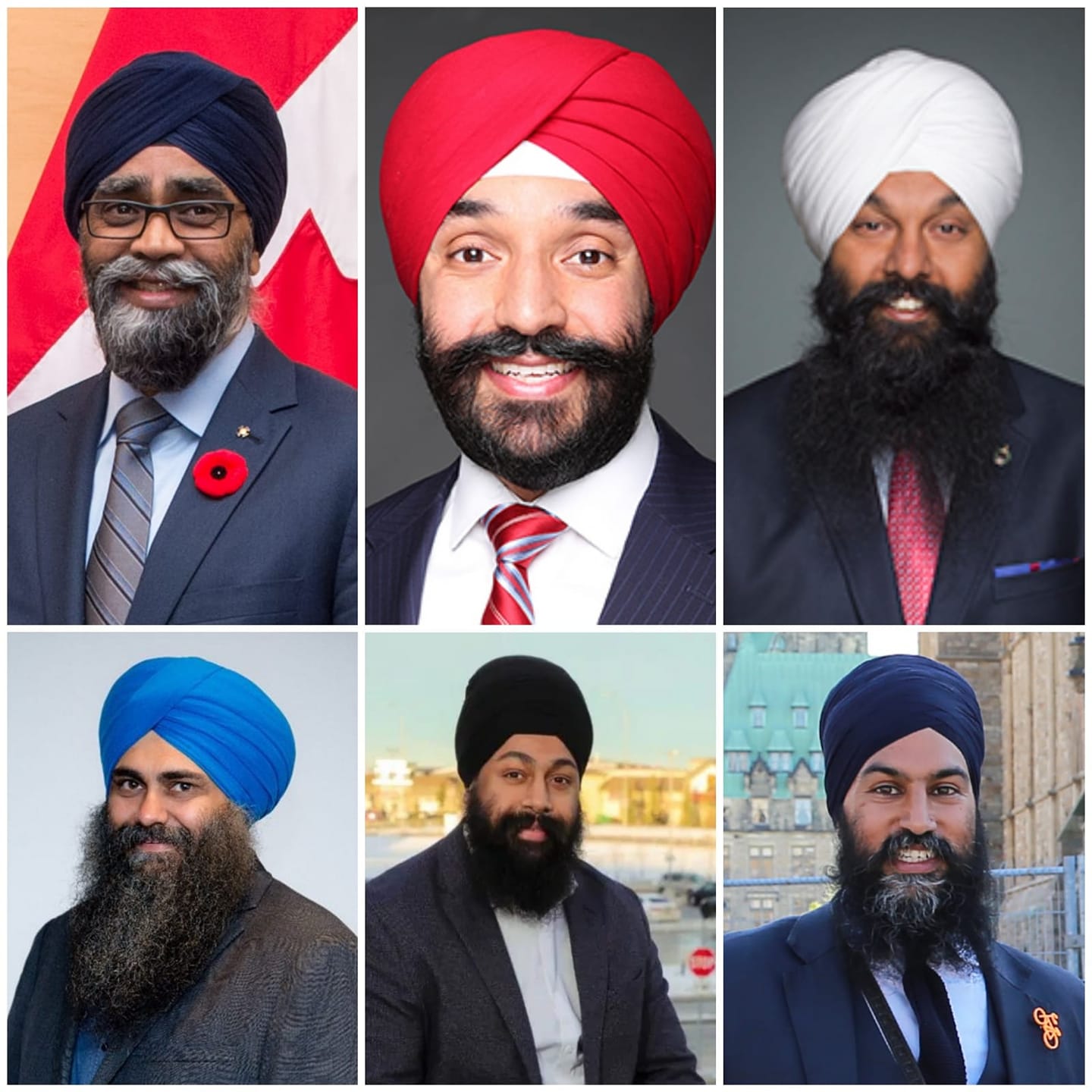 A total of 47 Indian origin candidates took part in the Canadian Parliamentary elections and 18 of those who won were Punjabis.
Some of the notable Punjabis who won in their riding were:
Liberal Party:
1.Harjit Sajjan (Vancouver South, BC)
2. Randeep Singh Sarai (Surrey Center, BC)
3. Sukh Dhaliwal (Surrey Newton, BC)
4. Navdeep Singh Bains (Mississauga, Malton, Ontario)
5. Gagan Sikand (MIssissauga-STreetsville, Ontario)
6. Rameshwar Singh Sangha (Brampton Center, Ontario)
7. Maninder Singh Sidhu (Brampton East, Ontario)
8. Kamal Khera (Brampton West, Ontario)
9. Ruby Sahota (Brampton North, Ontario)
10. Sonia Sidhu (Sonia Sidhu)
11. Bardish Chagger (Waterloo, Ontario)
13. Raj Saini (Kitchener Center, Ontario)
NDP:
Jagmeet Singh (Burnaby South)
Conservative Party
1. Tim Singh Uppal (Edmonton-Millwoods, Alberta)
2. Jasraj Singh Hallan (Calgary McCall, Alberta)
3. Jag Sahota (Calgary Skyview, Alberta)
4. Bob Saroya (Markhan Unionville)