Chai with Management of New Jersey Bridgewater Gurudwara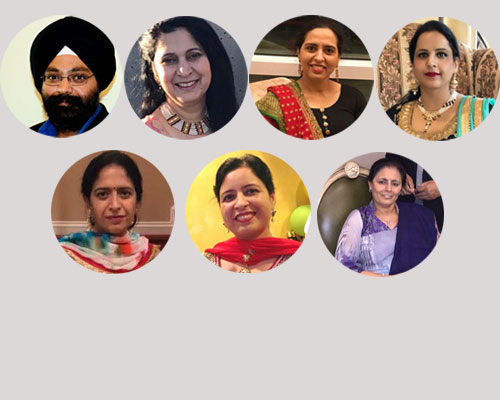 This weekend, I had an opportunity to visit New Jersey Bridgewater Gurudwara and was extremely pleased to see how the management of this Gurudwara is being run. The Gurudwara is run by a group of very strong and dedicated women who not only run their homes, offices, and extremely busy lives but they manage to devote a significant amount of time and effort to run this place of worship – the Gurudwara. The management team of this Gurudwara sahib includes Neera Kaur Dhaliwal (President), Jasbinder K Seehra (VP), Prabhdeep K Johal (Treasurer), Sonurita Minhas (Education), Vicky Behl (Building Management), Mandeep Kaur (Langar), and Charanpreet Singh Bugga (Secretary).
President of Gurudwara Ms Neera Kaur started teaching in Punjabi school to small children in the Gurudwara in 2014. She was teaching GURMUKHI, VIRSA and GURBANI. From humble beginnings of one child in 2014 in an old building, she has grown to 150 children in her class today. She put in a lot of effort to convert the old building to a new classroom with a new carpet, fire sprinklers, and a library. She is a well-educated woman who used to work as an architect and is now working a full time job in Information Technology Management.
Looking at Ms. Neera Kaur's, time, dedication and hard work, she was asked and elected to take over the care of whole Gurudwara with her team of champions. These women gracefully and humbly took this responsibility and have been doing a great job. In fact this is the only Gurudwara that we know of which is being run by a "women only" management where the whole management was elected by acclamation. Women and men of Gurudwara are proud to have these ladies as their management team for which Asia Today is proud of these women for their accomplishment.
Asia Today is humbled to have met this amazing team and wishes the all women management team and the Gurudwara continued success in all its future endeavors.
Source -
Asia Today Arizona – Uniting All South Asians In The Valley