The movie is based on the battle of Saragarhi fought in 1897 , in which only 21 sikh soldiers of the 36th sikh regiment from British indian army chose to fight more than 10000 invading pathan tribals in defence of the fort they guarded . All 21 sikh soldiers died defending the fort , killing hundreds of marauding pathan irregulars before they were overrun.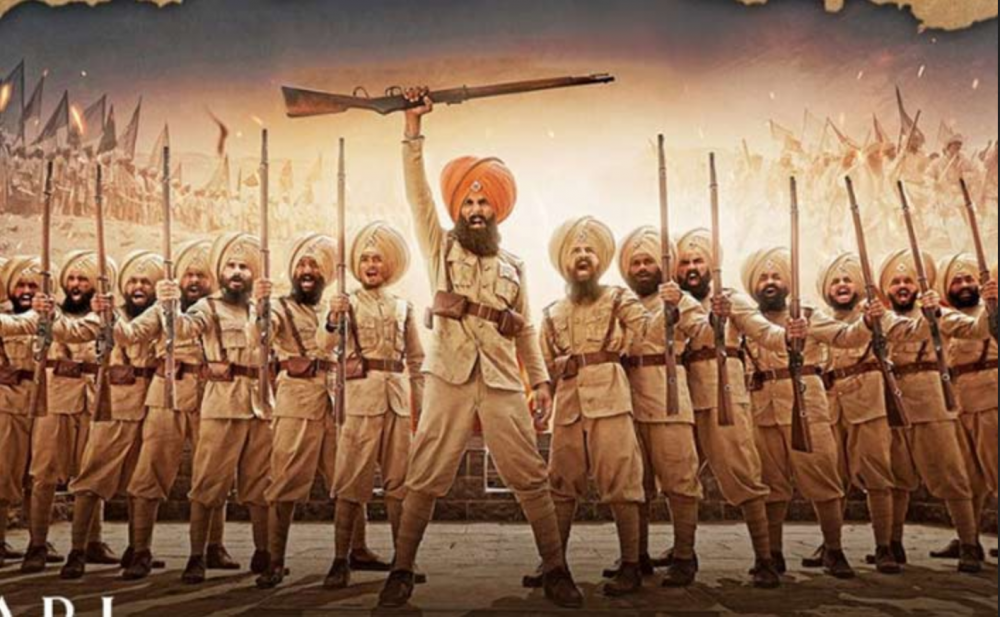 Akshay Kumar plays hawildar Ishar Singh , who is commandant of the fort . He has been sent there because he disobeyed a direct order by his superior British officer to not interfere in the beheading of a pathan woman who was going to be killed because she had left her husband with whom she had been forcibly married . Ishar Singh saves the woman from being punished by the pathan tribal laws and angers the religious leader of the pathans . He declares jehad to avenge the insult to his authority . The whole situation regarding the pathan woman seems to be fictitious and not recorded history ; it seems to have been added to add colour to the story in an act of cinematic liberty .
Ishar Singh has been repeatedly insulted by his superior British officer that Indians are slaves because they are weak , so when the pathans attack the fort he claims to his soldiers that he has orders to evacuate the fort . They all refuse this as an insult to their profession , and choose to fight . This liberates them from British yoke in his eyes , for they have chosen to disobey orders . He then dons the kesari ( saffron ) turban signalling his steely will to sacrifice his life and prepares to fight . Before all this he has to discipline the men when he newly arrives to take command , because they are a disorderly bunch . This leads to some comic situations and some laughs . Ishar fondly remembers his wife ( Parineeti Chopra ) again and again as he is doing his job and there are some imagined moments of tenderness between them . Needless to say , all this is cinematic liberty taken by the director to add a touch of patriotism and romance to the situation . Luckily the kesari ( saffron ) turban is donned by a sikh in this case ; if it had been donned by a hindu the whole liberal/leftist lobby would have been up in arms against the movie !!!!!
The actual battle is well shown in the movie . The religious leader of pathans kills the woman who had brought on the confrontation by his sword in full view of the Sikhs . Hordes of pathans waving their flags and chanting their war cries attack the fort of saragarhi . They honk their war horns and beat their war drums . In response Ishar Singh beats his own drum and the Sikhs cry their own war cry---'Jo bole so Nihaal , Sat Sri Akal !!' They clash with rifles and guns and explosives till the final reckoning by hand to hand combat . When the sikh soldiers have finally laid down their lives taking scores of pathans with them , you do feel real emotion .
The movie has only one or two songs , which are good . Overall background music is good and so is photography . The colours are stark due to the stark landscape of the rugged north west frontier province . Acting is decent by everyone .
Verdict---Good .
Four stars out of five .